To get Unit and Quiz marked completed automatically, you need to create triggers in GrassBlade LRS and enable completion "Completion Tracking" in your xAPI Content.
When you enable this setting, WP Courseware's "Mark Complete" button will be hidden on that Unit or Quiz page, where you add xAPI Content, and the Unit or Quiz will be marked completed automatically.
Adding Triggers in GrassBlade LRS
Passed and Completed triggers are enabled by default on GrassBlade LRS. However, make sure it's enabled, and that your WordPress URL is configured correctly.
If you want failed statements to also mark the lessons as completed, you will need to create an additional trigger for the failed verb.
In GrassBlade xAPI Companion version 1.6 and above, failed or passed will also look at configured Passing Percentage to decide completion.
If WordPress URL is: http://www.example.com/
Trigger URL will be: http://www.example.com/wp-admin/admin-ajax.php?action=grassblade_completion_tracking
If it doesn't work, try using the WordPress URL as Trigger URL. One of the other may or may not work depending on the theme and plugins you are using on the site.
If you're using a plugin that restricts the entire website including ajax URL without login, Triggers may not work. Make sure you include http:// or https:// in the URL.
Step 1:
Go to Triggers > Add New, to create a new trigger.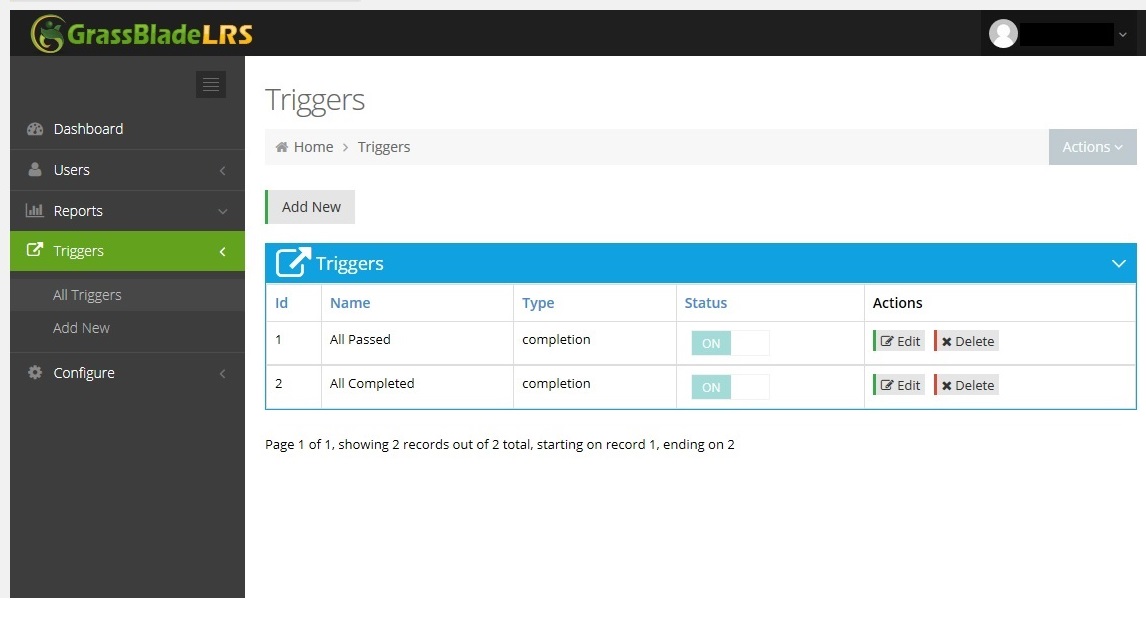 Step 2:
Fill all the details about the trigger.
Name: It is name of the trigger.
Type: For Passed/Completed/Failed select Completed. For Attempted select Post to URL.
URL: http://www.yourdomain.com/wp-admin/admin-ajax.php?action=grassblade_completion_tracking
Verb: The verb you want to trigger for example completed.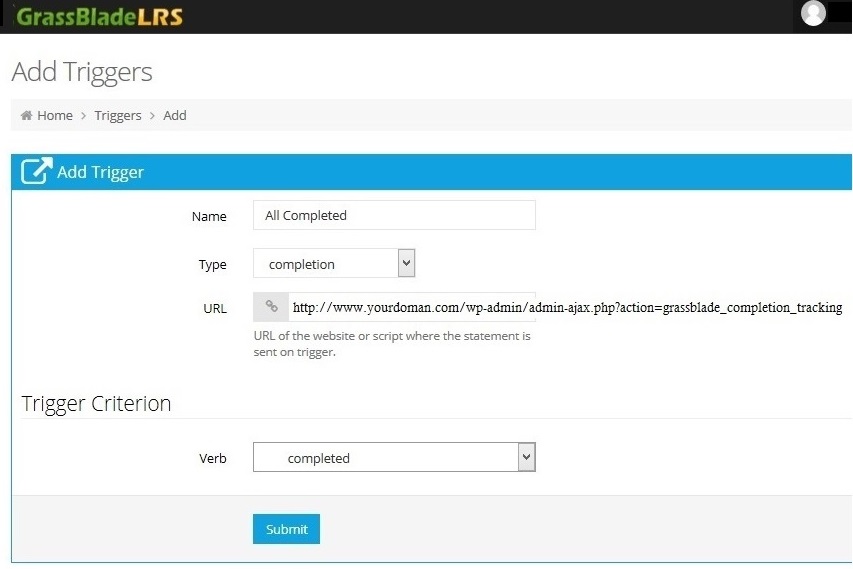 Step 3:
Click the Submit button to save the trigger.
Enable Completion Tracking on your xAPI Content
Step 1:
Go to your xAPI Content edit page, you uploaded previously.
Step 2:
In the xAPI Content Details tab, check Completion Tracking box.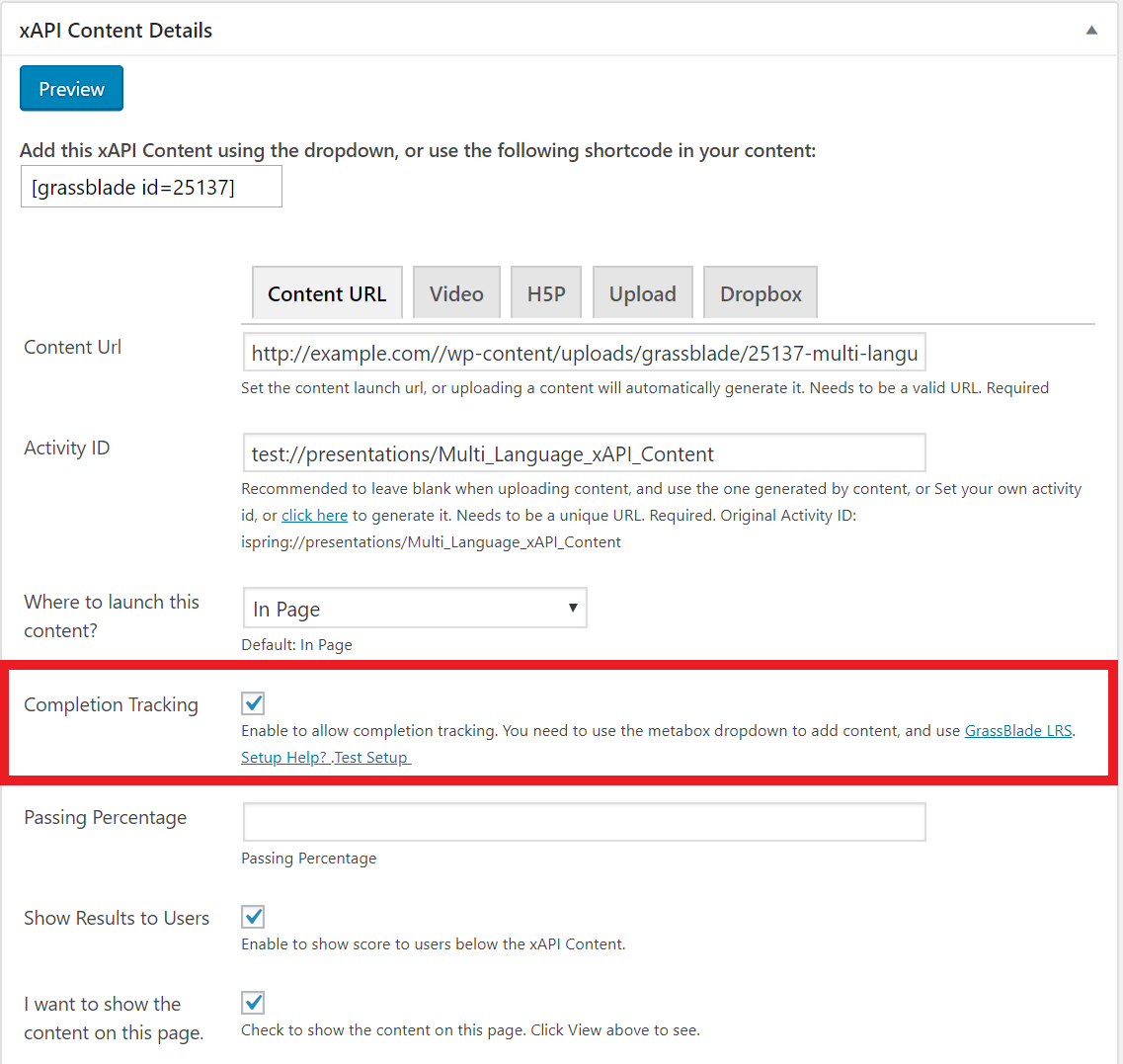 You can use other options also:
a. Enable the Show Result to Users option to show xAPI Content Score or Status to users. Results will be fetched from the LRS.
b. Enable the I want to show the content on this page option to show xAPI Content on the same page also.
Step 3:
Click the Update button to save.
You have successfully enabled completion tracking. If it is not working, read Completion tracking not working.
Still facing some issues, feel free to contact us.