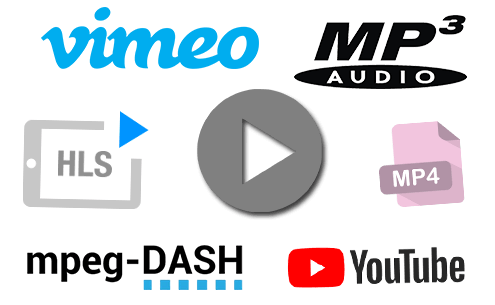 Track Video Content Like Never Before
GrassBlade xAPI Companion plugin offers world class user activity tracking for video and audio content in WordPress and provides powerful reporting with GrassBlade LRS.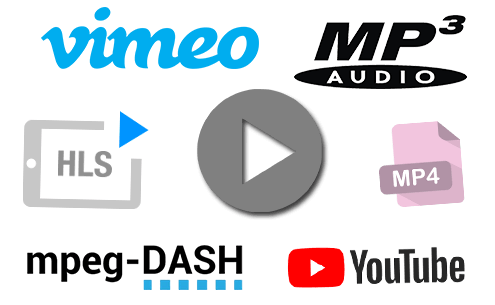 Upload and Play Video Content
GrassBlade xAPI Companion plugin allows direct uploading of MP4, mpeg-DASH, HLS (M3U8) and MP3 file format or you can use a video file URL hosted somewhere else like YouTube, Vimeo, Wistia and AWS.
It also offers three different launch modes to better learning experience.
Supported Video Platforms
You can host videos on the following platforms and can use these videos in your lessons.
Get complete tracking and reporting support with GrassBlade xAPI Companion plugin and GrassBlade LRS.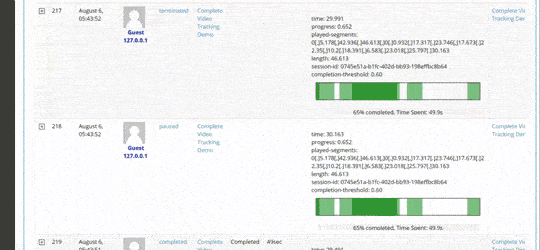 GrassBlade xAPI Companion follows eLearning standard xAPI Video Profile approved by ADL for video content tracking and reporting.
You can track following data points:
Play/Pause
Seek
Volume Change
Completed (parts watched, time spent, and much more)
Tech Information (Device, OS, Browser)
Interactions like full-screen, screen orientation and more.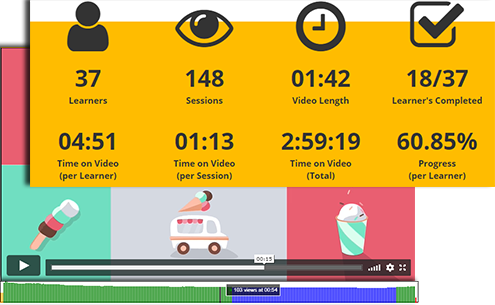 Advanced Reporting in LRS
All the activity data being tracked goes to GrassBlade LRS and there you can see this nice performance overview. It shows, how learners are interacting with the video content.
Also, you can check video parts or segments watched by a learner on a heatmap showing most-watched and left parts of the video.
With this report, you can determine why learners are watching a certain part again and again and why they left the other part of the video.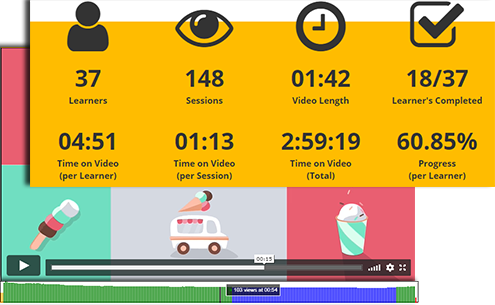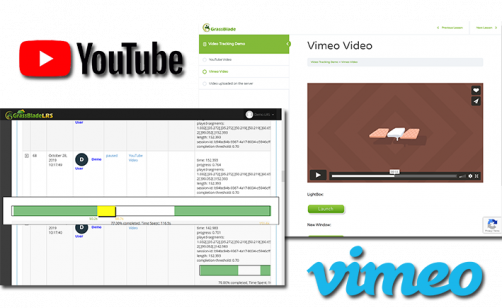 GrassBlade xAPI Companion plugin tracks completion of the video with the help of GrassBlade LRS and, marks the LMS lesson, topic or unit as complete when user watch a certain percentage of the video.
Moreover, you can control the Mark Complete button of the lesson, until the video completion criteria is met. You can:
Hide button

Show button on completion

Enable button on completion

Auto-redirect on completion
With Only GrassBlade xAPI Companion

You get to play the video content with responsive in-page or lightbox or new window launch options. Also there will be no resume feature and tracking support.

With GrassBlade xAPI Companion + GrassBlade LRS

It will add resume, activity tracking, advanced reporting and completion tracking support with some more interesting features.
Frequently Asked Questions