Simplifying LMS and Enhancing Capabilities
Easy to operate yet all the complexity and features you require and more. Our GUI is built for you to focus on your business and let our product do its magic in the background. Robust in design it provides a one-click integration with popular tools and different LMS.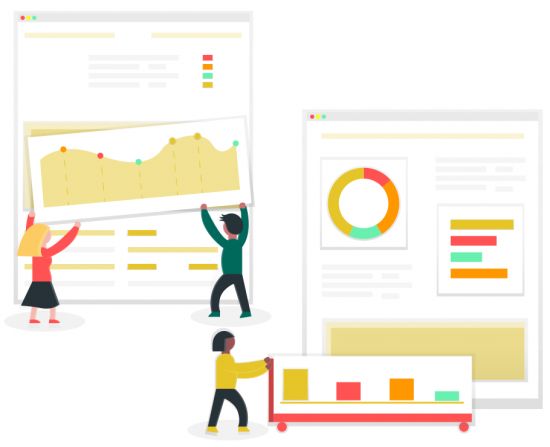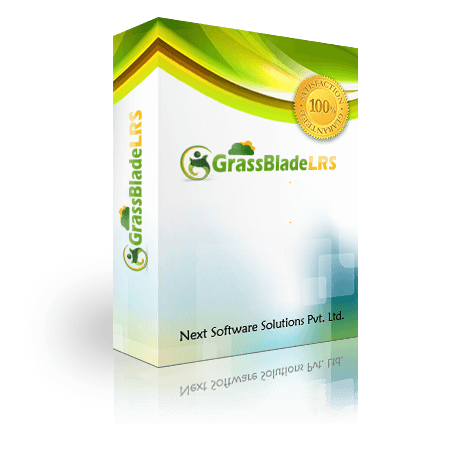 To match the need of every user, we've made LRS available as an On-Premise and Cloud LRS solution. Designed after a decade of collaborative effort, GrassBlade was created with capabilities for beginners, experts, and intermediate users in mind.
For enterprises in the field of Education, Government, Business, Non-profit, or anything in-between, you will find features and functions that you definitely cannot do without an LRS. Experience true Data Independence with us.
GrassBlade xAPI Companion
A powerful WordPress plugin, lets you upload and host HTML5, xAPI, cmi5 and SCORM content on WordPress website.
Easily connects to GrassBlade LRS or any other LRS to sends xAPI statements. The robust GrassBlade xAPI Companion is known for integrating seamlessly with a variety of learning technology and popular tools in your business or eLearning ecosystem. 
A true game changer that adds a variety of functions to improve the learner experience with powerful reporting capabilities.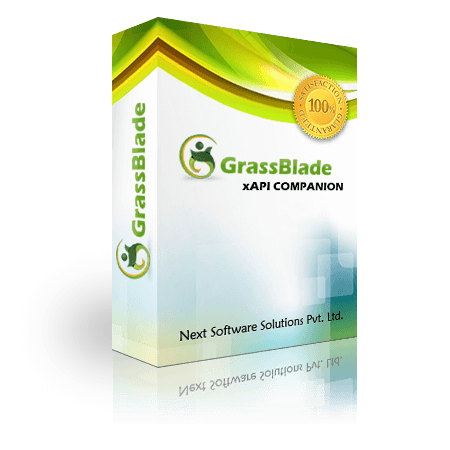 Supported Authoring Tools
GrassBlade xAPI Companion allows you uploading and tracking of HTML5, xAPI, cmi5 and SCORM content from any authoring tool. These are some popular authoring tools tested with GrassBlade xAPI Companion.
GrassBlade xAPI Companion and GrassBlade LRS integrated with some popular tools and WordPress LMS(s). With integrations like Zapier you can perform tasks on thousands of applications based on what is happening on your content and website.
The United States Air Force Academy Airmanship Program has been using the GrassBlade LRS from Next Software Solutions since January 2019. While currently limited to one course, the intent based upon system reliability, ease of use and functionality, is to migrate multiple courses to the GrassBlade LRS. The GrassBlade LRS houses courseware, affords web-based access, records completion, scores and documents attempts at hands-on activities conducted in the lab. Student progress on required activities (Dashboard Metrics) can be assessed at a glance. As the USAFA Airmanship Program Manager, I strongly recommend use of the GrassBlade LRS.
In my experience with working with Grassblade LRS. It is a simple, easy to use UI, very well documented with excellent support.
The post purchase support has been incredible, by far the best in this domain. Also, given that Pankaj's expertise and experience is far reaching, the insight he offers is valuable. Strongly recommended solution!​
I was pleased to find GrassBlade so that I could leverage the content I create in Articulate Storyline by placing it on my WordPress site. I decided to just buy the full version because it was affordable and it gave me more access to all of GrassBlade's capabilities. I am looking forward to all of its continued developments and growth.​
The Grassblade xAPI Gravity Forms Plugin for WordPress has enabled us to build a WordPress site that allows educators to create simple online learning with WordPress based quizzes that track in our new xAPI LRS. It is so easy to use that our testers need only a 10-minute introduction before they are able to start using the system to create learning modules. It's nice when something "just works" like this does!
We're early adopters and the first to bring xAPI to WordPress, and one of the contributors in the development of xAPI specification.
Our software integrates with your pre-existing system with just a click . Not a lot of steps needed.
We have a variety of products understanding business scales .We offer the cheapest price for the maximum capabilities.
Start accessing a ton of comprehensive tracking and reporting capabilities using easy built in filters.
We are in eLearning field from 8+ Years. We know your requirements, we know your problems better. We know how to solve it.
It takes teamwork, solid commitment, good communication and, industry best practices to serve in an excellent manner. 
Reliable and convenient working methods. 
We work in cooperation with the customers to understand your needs.
Our team is ready to help you out from your problems 24×7. Try creating a support ticket whenever you stuck.
We follow and enforce security and best practices for all our clients.
Engaging eLearning content is key to ensuring that learners remain motivated and interested throughout a course. In this article, we'll
Read More »
As the field of education evolves, instructional designers play a crucial role in creating engaging and effective learning experiences for
Read More »
We are super excited to present you with another update "NOT JUST ANOTHER UPDATE" of the GrassBlade xAPI Companion plugin.
Read More »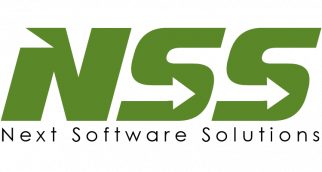 We understand every business is unique and demands the best. Global enterprises rely on our collaborative reporting analytics to build high-value capabilities that result in real impact. We have collaborated with giants to niche businesses and, delivered successfully understanding and prioritizing their business demands. 
Our portfolio consists of giant conglomerates like Warner Bros, government agencies like the Department of Social Security NY, and creative teams like Walt Disney. We have done it all. We are pioneers of the industry since the last decade, and here since the design of xAPI. Our experts speak both business and code.
We built GrassBlade to deliver the feature, that will not only boost your business but, emphasize those details that make it unique from your competitors.