GrassBlade LRS
GrassBlade LRS addresses some of the major issues that users currently have.If you want to enable tracking of your eLearning content produced in authoring tools like Articulate, Captivate, Lectora, etc. You would need a Tin Can enabled platform like WordPress (along with GrassBlade xAPI Companion plugin) and a Learning Record Store like GrassBlade LRS.

A 
Learning Record Store
 (LRS) is a data storage service 
that acts as a repository for learning data necessary for using the  Experience API. 
The Experience API is also known as "next-gen 
SCORM
" and the "Tin Can API". LRS is a shift to the way e-learning specifications work.
 The concept was introduced in 2011, and started public adoption after launch of pre-release version 0.9 of Tin Can API.
Most of the LRS's are sold by the statements. We understand that it's tough to plan your budgets with number of statements. And, it really gets uber-expensive if you have a lot of users or courses. GrassBlade LRS is installed on your own server and there are no limits to the number of statements on your server.
(Both TinCan and Non-TinCan packages are supported)
Articulate Storyline
Articulate Rise
Articulate Studio
Articulate 360
Adobe Captivate
Lectora Inspire
Lectora Publisher
Lectora Online
iSpring Suite
Adapt Authoring Tool
iSpring Pro
DominKnow Claro
and more not listed here
What is safer than owning and keeping the data with you. While most of the LRS available are 3rd party services where data is stored on their servers, GrassBlade LRS allows you to keep the data on your own server. Isn't that safe and secure?
If you are running a website, it is sure that you already have a server or host. Hosting the LRS on a 3rd party service adds unnecessary additional hosting costs which make other LRS's expensive. GrassBlade LRS is the most economical LRS available, because you are hosting it on your own server.
GrassBlade LRS was built with eLearning content in mind, especially those built using famous authoring tools like Articulate, Captivate, Lectora, etc. This gives us the ability to better support these widely used content. Though we don't currently support all features on Experience API. We can proudly say that we do better with these content. For example, if you are using Articulate with Tin Can API, you know that the statements on the LRS are all codes with no meaningful details. On, GrassBlade LRS same statements show with human readable questions, names, and answers as you see on the content itself.
Why us?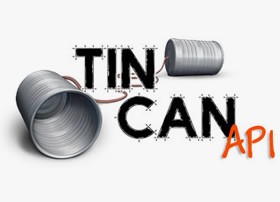 Next Software Solutions is among the early adopters as well as contributors to the development of Tin Can API (aka Experience API).
Features
Import tincan.xml file to be able to show Course/Activity names, and quiz answers instead of ids in Articulate Packages.
Ability to track Tin Can content completion, track scores and award certificates based on scores from Tin Can content (Requires: LearnDash and GrassBlade xAPI Companion)
Better integration with WordPress,LearnDash and GrassBlade xAPI Companion.
No limits to statements because it's on your own server.
Higher security by having your data on your own server.
Reports on the LRS and improving.
SSL certificate is recommended but not mandatory, because is on your own server. With 3rd party LRS it doesn't work on IE without SSL.
Not a WordPress plugin, but uses PHP/MySQL so it can be installed on most of the shared hosting, vps, or dedicated hosting environments that supports WordPress, including WP Engine, LightningBase, HostGator, Bluehost, etc.
One year license for one installation on one domain.
FREE Support and Updates for a year.
Download the GrassBlade LRS NOW.
GrassBlade Cloud LRS!
GrassBlade Cloud LRS is a SaaS based hosted version of our LRS. It is a great solution for those who don't want to manage an LRS on their own server.
Integrations
GrassBlade LRS integrates with LearnDash + GrassBlade xAPI Companion providing completion tracking feature that allows automatically marking LearnDash Lessons, Topics and Quizzes based on Tin Can content. It also allows you to award certificates based on quiz in Tin Can content.
GrassBlade provides triggers to make REST based WebHooks. This allows your to connect to Zapier and trigger events on 300+ of different platforms including WordPress, Salesforce, Gmail, Twitter, Facebook, HubSpot, Basecamp, MailChimp, GotoWebinar,  Pivotal Tracker, SugarCRM, and more.