GrassBlade xAPI Companion
Do you have Tin Can content published from Articulate or Captivate?
Do you love the simplicity of WordPress?
Do you want to load your Tin Can content on WordPress in three easy steps?
Do you want to track eLearning progress of your users?
Are you looking for a simple and secure way to host your content?
Meet GrassBlade xAPI Companion. Your companion for Experience API on WordPress.
GrassBlade is your ultimate tool to enable Experience API on WordPress. You can track page views of users and guests. Configure what you want to track, and GrassBlade will start shooting statements to your LRS on every page load, along with useful information like User's Name, Email,  IP, Page URL, Page Title and Browser Details (User Agent).
If you are security conscious, PageViews statements are sent without exposing any LRS info to the users, because it's sent directly from your server to the LRS. And once you enable security mode, users cannot view even the static content without login.
We understand that your needs can be different than others. And we are here to help you. Contact us, and we will build and customize to your needs.  !!!
Why us?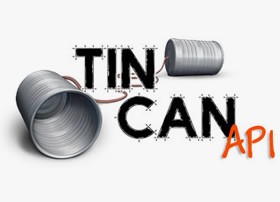 Next Software Solutions is among the early adopters as well as contributors to the development of Tin Can API (aka Experience API).
Features
Launch your Experience API (aka.Tin Can API) content
Track progress and completion on your favorite LRS.
One Click Upload using xAPI Content Manager.
Advanced Video Tracking: Resume from where you left, track different events, as well as actual completion of video. Works with: YouTube, Vimeo, MP4 videos.
Gutenberg Blocks to add xAPI Content, Leaderboard or User Score to any page or post
Responsive and fluid content in multiple modes (In Page, Lightbox, New Window)
Integrates with H5P
Direct Upload from Dropbox
Tin Can Statement Viewer
Track Page Views. GrassBlade sends statements to LRS.
Configure the LRS Settings globally or on each piece of content.
GrassBlade LRS SSO.
Completion Tracking when used with LearnDash and GrassBlade LRS.
Content Security, now even static files are inaccessible without login.
WordPress + GrassBlade + An LRS = The NextGen LMS
Launch the content inside the page, or a new window, or a lightbox.
Configure the height and width globally or on each piece of content.
Tested with Articulate Storyline  TinCan Package, and several others, see the list below.
Shortcodes to get and set State API Values. You can create a RESUME feature for your User's web/course browsing experience.
FREE Support for a domain for 1 year.
FREE Updates for a domain for 1 year.
Download the GrassBlade xAPI Companion V2.0 NOW.
$69 $49
Integrations and Add-ons
LearnDash integration of enables Experience API features in LearnDash LMS. You can publish xAPI Content, track page views, attempts, completions, question responses, etc. Award certificates based on xAPI based quiz, and more.
LearnDash integrations is shipped as part of GrassBlade xAPI Companion.
You can track scores, pass/fail, attempts and completions of quizzes built using Quiz Addon of Gravity Forms. All the these tracking information is sent to your LRS using xAPI Capabilities of GrassBlade. ($49 $29, Use Coupon: 29Gravity) GrassBlade Gravity Forms integrations is shipped as a separate add-on of GrassBlade xAPI Companion.