GrassBlade Cloud LRS is a flagship product of Next Software Solutions. We are continuously working to improve the features and UI of the product. In this flow, we added some cool and easy quiz reports for attempts of the xAPI content.
This report will help you better understand each attempt of the learner. Also, it will help you check the capability of Experience API.
Let's take a glimpse of the reports.
This feature is exclusive to our GrassBlade Cloud LRS subscribers and tested with most popular eLearning content development tools like:
Articulate Storyline 360
Rise 360
Adobe Captivate
iSpring Suite
Active Presenter
We will be adding support for a few more tools in some time. Let's breakdown the reports and understand, how it works?
Attempt Overview

On the top, you can see a summary of the attempt with the following information.
Learner's Avatar
Learner's Name
Content Name
Status
Start Time
Completed Time
Total Time, and
Accuracy
Multiple Attempts
If there are multiple attempts of the content, you can also check reports of all the attempts individually.

Answers Layout
In attempt reports, you can see a clear view of each answer. To make it easy to understand we did some color coding. Like:
Correct Answer

Incorrect Answer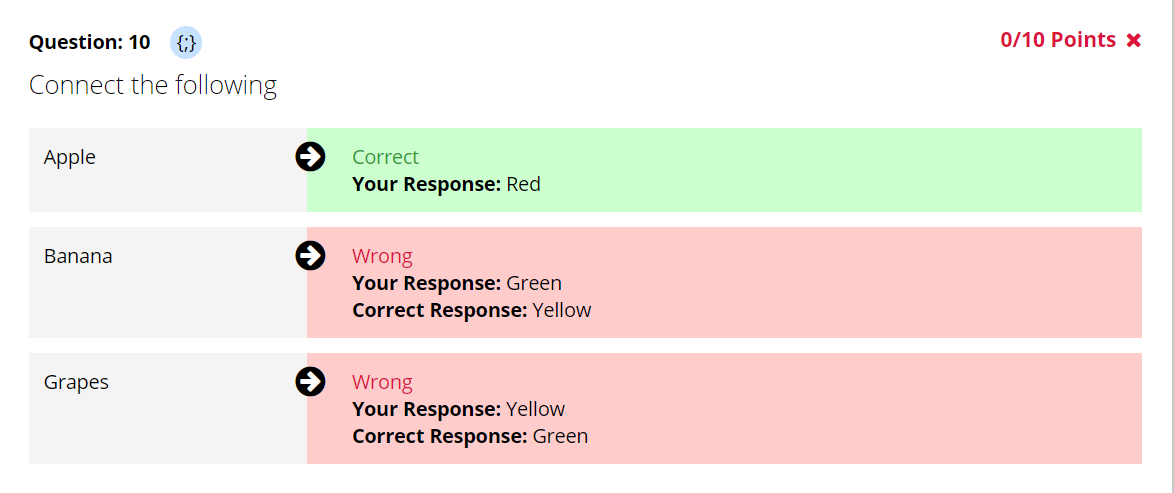 Find in Your GrassBlade Cloud LRS
You can find these reports in your GrassBlade Cloud LRS instance, follow the simple steps given below:
Step 1:
Login to GrassBlade Cloud LRS instance.
Step 2:
On the left side menu, Goto Dashboard > Reports > Attempts Report.
Step 3:
Click on [+] icon to expand the attempt statement, you want to view reports.
Step 4:
Click on the Quiz Reports button to view quiz reports.
Note: If there is no quiz in the content, it will show a summary of the attempt with the status. Also, you can see multiple attempts of the content too.
Dear customers, we hope you find this step useful. Team GrassBlade will keep working hard to provide you with the best quality service in the industry.
If you're facing any problem, feel free to contact us. For more latest and quick updates follow us on Facebook, Twitter, LinkedIn, and YouTube.