Hey everyone, another awesome update is here with lots of improvement and two new features. After GrassBlade xAPI Companion v3.3.0, you won't have to look a lot of documentation to find and fix the issues.
Also, you will be able to connect GrassBlade LRS with GrassBlade xAPI Companion in just one click. Let's learn more..!
LRS Connection Test Suite
Sometimes non-technical new users find it hard to understand "Is everything is working correctly?" or "Is it working? as it should be."
To make this process simpler and automatic, we added the LRS Connection Test button to the GrassBlade xAPI Companion. It will also send a statement on GrassBlade settings change. Also used for by LRS for detection of settings update.
You can find this settings page here: WordPress Dashboard > GrassBlade > GrassBlade Settings.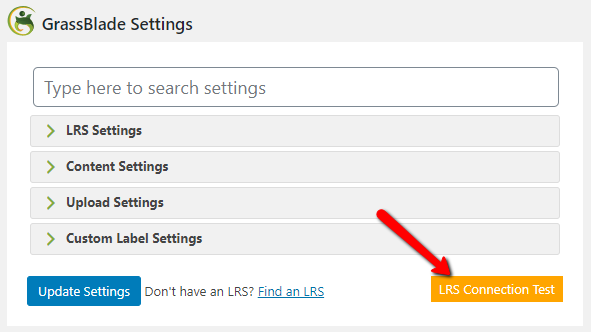 When you click this button, it automatically checks:
xAPI Authentication Settings
WordPress REST API Configuration in GrassBlade LRS
Completion Triggers in GrassBlade LRS
Additional Tests for Common Issues
If it shows anything fails or not working, you can click the info icon to learn how to get it right.
Auto-fill/update API Details
Now you can generate authToken API credentials in the LRS and automatically fill in the GrassBlade xAPI Companion settings in just one click.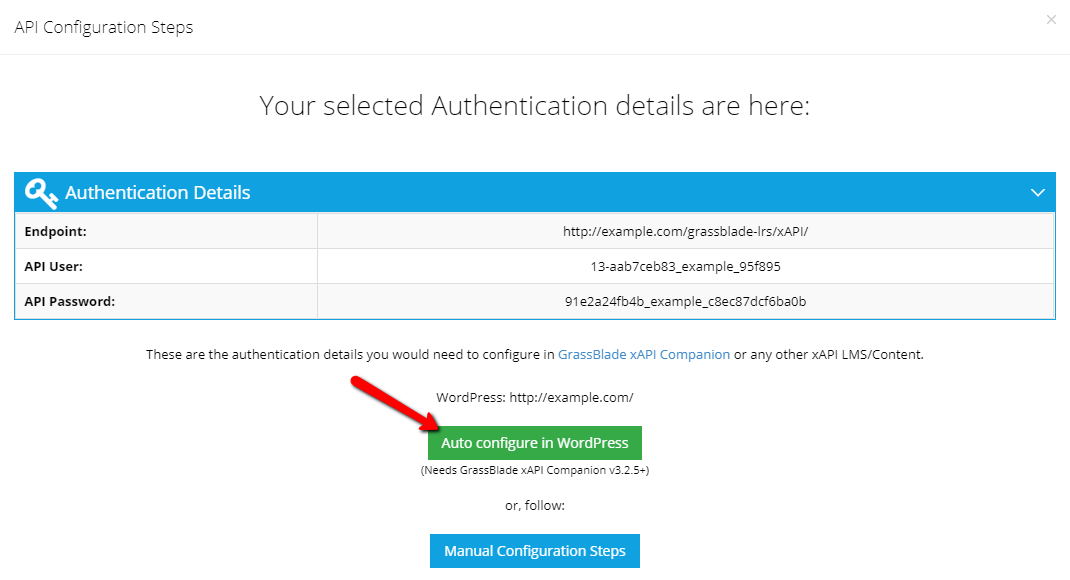 To use this feature, you have to connect the website from integration settings. Connect your site here: GrassBlade LRS > Configure > Integrations > WordPress
To give you better usage info, now managers can check when a token was used last time.

We added this feature in the latest GrassBlade LRS and GrassBlade Cloud LRS v2.6.0+ to make this process easy and smooth.
This update also includes some more improvements and bug fixes, for more info see the changelog. We will keep adding some more features in the near future.
It is highly recommended to use the latest plugin and GrassBlade LRS to enjoy all the features.
We hope you find this information useful, feel to share your thoughts in the comments. For more latest and quick updates follow us on Facebook, Twitter, LinkedIn and YouTube.