Microsoft Power BI is a powerful reporting tool that helps you in visualizing data. In this article, we will learn how to connect Microsoft PowerBI to GrassBlade LRS and create useful reports from incoming data.
There is no addon or API based integration available yet, so it will not work with GrassBlade Cloud LRS.
We will use MySQL to connect both applications to use it with your on-premise database.
Requirements
Install PowerBI on your PC or use cloud version. We are going to use the PowerBI Desktop.
GrassBlade LRS

Domain Name or IP pointing to the database
Database Name
Database Username
Database password
Collect this information to get started.
Step 1:
Launch Microsoft Power BI Tool
Step 2:
Click Get Data button.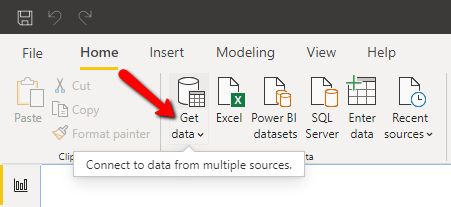 Step 3:
From Database select MySQL database option and click the Connect button.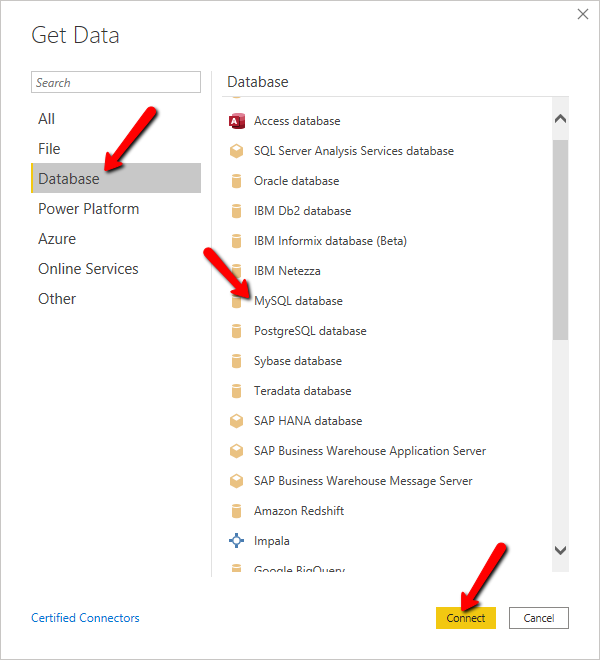 Step 4:
In the Server field, enter the Domain or IP address pointing to GrassBlade LRS database. For example:
Domain: www.example.com
IP: 127.0.0.1
In the Database field, enter the name of GrassBlade LRS database and click the OK button proceed.

Step 5:
Go to Database tab and enter the Username and Password of the database. For "Select which level to apply these settings to", choose the second option showing both domain and database name.
Click the Connect button to proceed.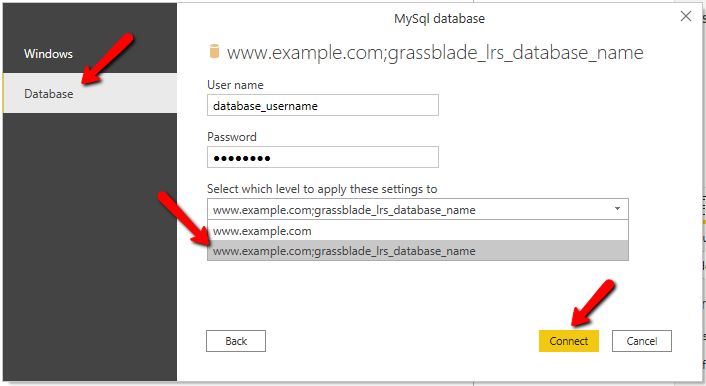 Step 6:
If you performed the above steps precisely and entered the correct username and password, it will show all the tables of the GrassBlade LRS database in the next screen.
This means you're connected successfully, now search "gb_all_statements" table and select it.
Now click the Load button to fetch data from this table.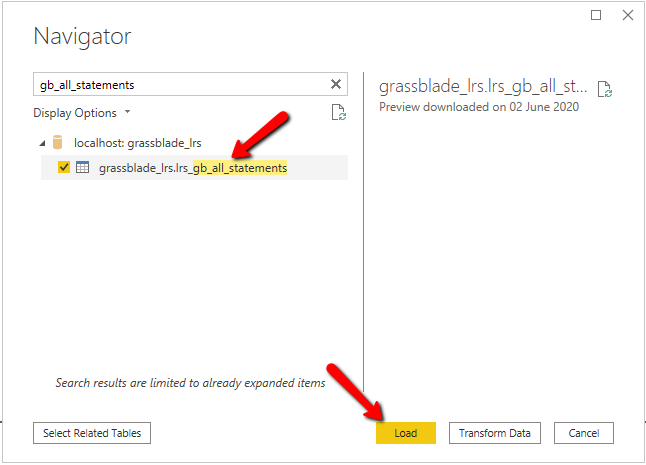 After processing it, you will see all the columns of the GrassBlade LRS on the right side of the screen.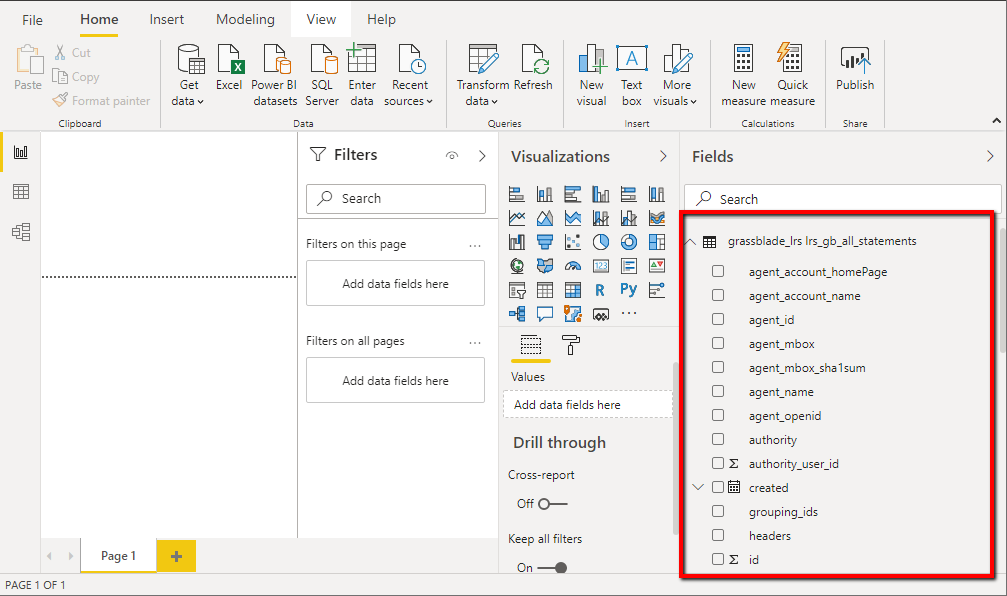 You can use these columns to create charts and reports as per need. Check video added below to learn how to connect and create reports.
I hope you will find this information useful, if you're facing any issues while using this process feel free comment below.
For more latest and quick updates follow us on Facebook, Twitter, LinkedIn and YouTube.