H5P is an interactive content tool and you can do amazing things with that. In this article, we're going to learn how to add H5P Content on WordPress and track progress of users.
Let's start,
Requirements
GrassBlade Cloud LRS or GrassBlade LRS
Setting up Environment
Install H5P plugin for WordPress, read official documentation for help.
Install and setup GrassBlade xAPI Companion and Cloud LRS. With this plugin we're going to connect Learning Record Store to track progress and store records. So, install it, read setup documentation for plugin and LRS.
Adding H5P Content
We can directly create H5P Content inside WordPress site back end. You can
download sample
and upload on WordPress site and customize it.
Step 1:
Go to H5P Content > Add New to add upload or create H5P Content.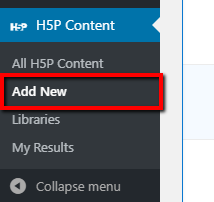 Step 2:
Select your desired H5P Content type, not all content types of H5P send good amount of tracking data here is list of xAPI supported content types.
I'm selecting "Multiple Choice" type content.
Step 3:
Click Get button and Install the content.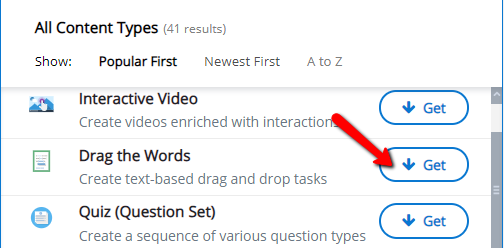 Step 3:
Now click on Details button and click Use to customize content.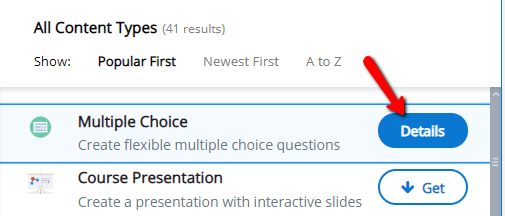 Step 4:
Create content by entering information and click create button.
You have successfully added H5P Content in WordPress and check all your content here:
H5P Content > All H5P Content
. Also, you can check results of the users for the particular content.
But there is very limited information, we will use
xAPI
to get more user data. We will use GrassBlade xAPI Companion for this purpose.
Adding Content in GrassBlade xAPI Companion
Step 1:
Go to xAPI Content > Add New in WordPress dashboard.

Step 2:
Enter title for the content. Scroll down to xAPI Content details and select H5P tab.

Step 3:
Select the H5P content you created earlier.

Step 4:
Do other setting as per need, check this article to learn more about available options.
Step 5:
Now click update button to publish the content.
You have successfully added H5P Content for xAPI tracking.
Adding Content to Page or Lesson/Quiz
Now, you have to add your xAPI Content on any page or post. Also, you can add the content in Lesson/Quiz of different LMS.
GrassBlade xAPI Companion currently support these LMS(s):
LearnDash
WP Courseware
LearnPress
Also Read: Available ways to Add xAPI Content on Page or Lesson/Quiz
Advanced Reporting
I also did created a simple H5P Content to show how results looks like.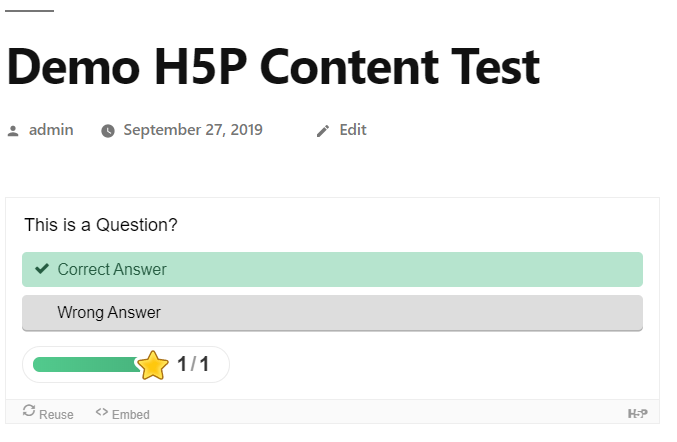 Let's check reports in GrassBlade Cloud LRS.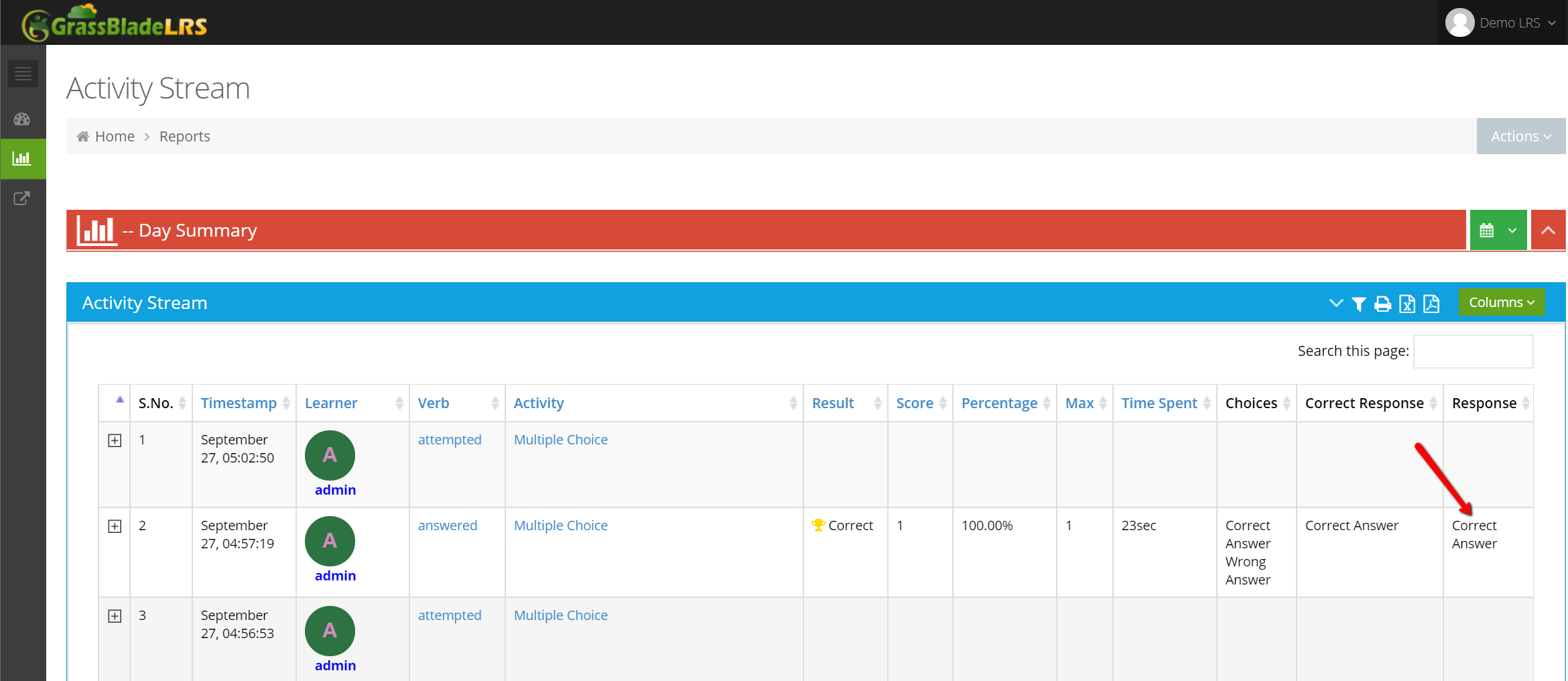 You can check selected answer and all other details of the content. Also, it works well the questions where user has to input text. You can record the text with GrassBlade xAPI Companion.
H5P is easy to use content making tool, you can create interactive content with this plugin. GrassBlade xAPI Companion can help you with tracking user progress and creating reports.
Hope you find this information useful, please share your thoughts in the comment section.
For more latest and quick updates, please follow us on Facebook, Twitter, LinkedIn and YouTube.