We are super excited to announce that, now GrassBlade xAPI Companion will support WP Courseware. This is just to fulfill requests of the users who want to use xAPI Content on their favorite LMS.
To enable support, you have to install the integration plugin with GrassBlade xAPI Companion and WP Courseware LMS, respectively.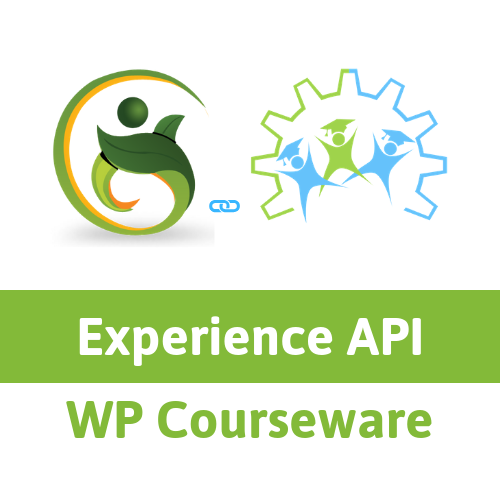 This plugin will connect GrassBlade xAPI Companion with LMS. Also, it is available at no extra bucks.
Features for WP Courseware
We added all the features and support that LearnDash users get with GrassBlade xAPI Companion. The key features are:
1. Add xAPI Content
Now, you can add xAPI wrapped content on Unit and Quiz page, created with some rapid eLearning course development tools like Articulate Storyline 360 or Adobe Captivate.
Also, you can add YouTube and Vimeo videos as xAPI Content and get the advantage of Advanced Video Tracking.
Read: How to add xAPI Content on WP Courseware Unit and Quiz?
2. Completion Tracking
GrassBalde xAPI Companion allows you to track the completion of the user. When you enable this setting for any xAPI Content, it will hide the "Mark Complete" of the Unit of Quiz.
Also, when the user completes or passes the xAPI Content added on Unit or Quiz it will mark the Unit or Quiz as completed automatically.
Read: How to enable Completion Tracking in WP Courseware?
3. Advanced Reporting
GrassBlade xAPI Companion works with GrassBlade LRS or all other LRS(s), so you can track and get each user's insight effectively.
It also supports Advanced Video Tracking loaded with features of xAPI Video Profile 1.0. So, you can take deep user behavior insight with your video content.
4. xAPI Content Score in Quiz Reports
With this integration, xAPI Content scores show up in quiz reports of WP Courseware. Your content must be added to the WP Courseware quiz page.
For example, you added an xAPI Content (with Quiz) on the quiz page. When a user attempts the content it will show xAPI Content's user score in native WP Courseware Gradebook.
If you're using H5P Content on WPCourseware, It will also work for you. You just have to add your H5P Content in GrassBlade xAPI Companion plugin. Now, add xAPI Content (with H5P Content) on the Quiz page of WP Courseware.
Read: How to upload and Track H5P Content on WordPress?
5. Restrict Progress
You can block the progress to the next step until xAPI Content added on Unit/Quiz is completed.
At Next Software Solutions, we believe in empowering users and want to expand the reach of Experience API.
We believe everyone must take advantage of xAPI, it will help you in reporting and getting accurate user insight.
We will keep doing that for you guys if you're facing any problem feel free to contact us.
Follow us on Facebook, Twitter, LinkedIn and YouTube for more latest updates.