GrassBlade xAPI Companion plugin allows you to embed xAPI content (includes HTML5, xAPI, SCORM, cmi5, Video, and H5P Content) on any WordPress page, post, LMS lesson, topic, or quiz.
You can use the following options to add content on any page:
Using the same page
While uploading the content via xAPI Content > Add New, there is a checkbox called: I want to show the content on this page.

When you check this box, the current page will be used to show the content. However, you can still add the same content on other pages.
Preview showing 404 Error?
It is most likely a permalink issue. To fix this, go to WordPress Dashboard > Settings > Permalink > click the update button to automatically refresh the permalink structure.
If you want to change gb_xapi_content showing in content page URL. You can change it from GrassBlade Settings> Content Settings > URL Slug

This way you can show content on the same page, where you uploaded xAPI Content.
Adding via xAPI Content Block
In GrassBlade xAPI Companion v2.0, we have added support for Gutenberg blocks and added 3 new blocks.
Step 1:
Search for GrassBlade xAPI Companion blocks and select xAPI Content Block.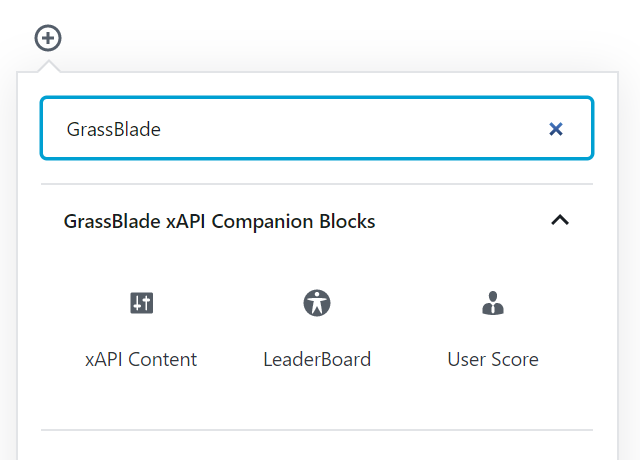 Use the same xAPI Content block for HTML5, SCORM, Video and H5P Content selection too.
Step 2:
Now select your xAPI Content from settings panel on the right.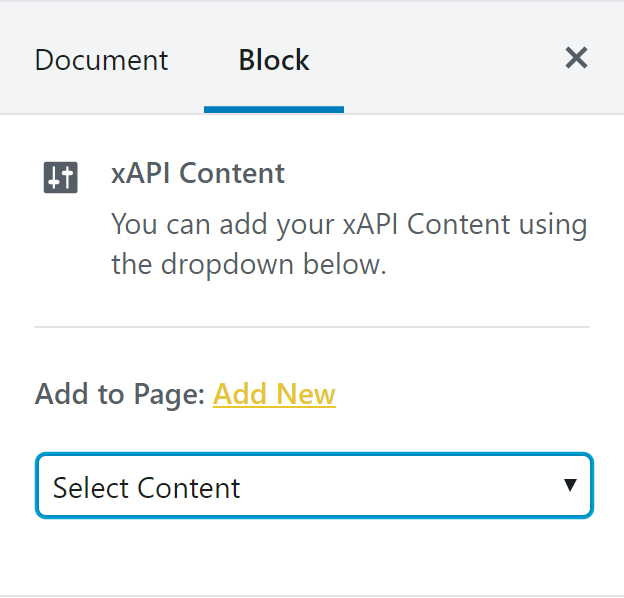 Adding via Metabox
xAPI Metabox feature is present for a long time, you can use it to add xAPI Content on any page.
a). In Gutenberg Editor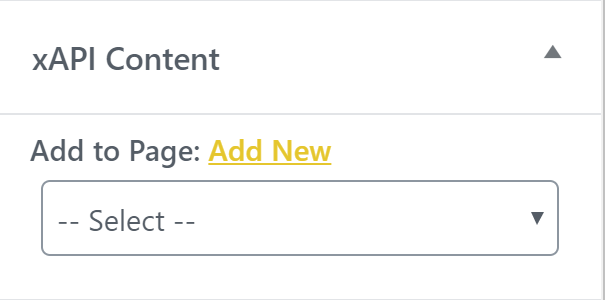 Step 1: Go to Document > xAPI Content meta box (present on the right side)
Step 2: Select xAPI Content from Add to Page: dropdown.
b). In Classic Editor
You can find the same xAPI Content Metabox on the top of the right-side panel.
Adding via Shortcode
After uploading xAPI Content, on the same page you can see a shortcode in the xAPI Content Details section.

Copy/paste the shortcode to any page to show that particular content on any page.
Note: Completion tracking will not work if you use a shortcode. For completion tracking use xAPI Content Block or Metabox to add content.
You can use any of these options to add and play HTML5, xAPI, cmi5, SCORM, Video, and H5P content on any page or post. If you're facing any issues while uploading and adding content, feel free to contact us.