The Bulk Settings feature is for users who wants to make similar settings in many xAPI Contents. You can download the current settings file to make the necessary changes and upload it back to save the changes.
Verify settings on all xAPI Content
Easily modify settings of multiple xAPI Content
Download and keep a backup of existing settings
Bulk Configuring all the xAPI Content uploaded using Bulk Import/Upload feature
To use the feature go to WordPress Dashboard: xAPI Content > Bulk Settings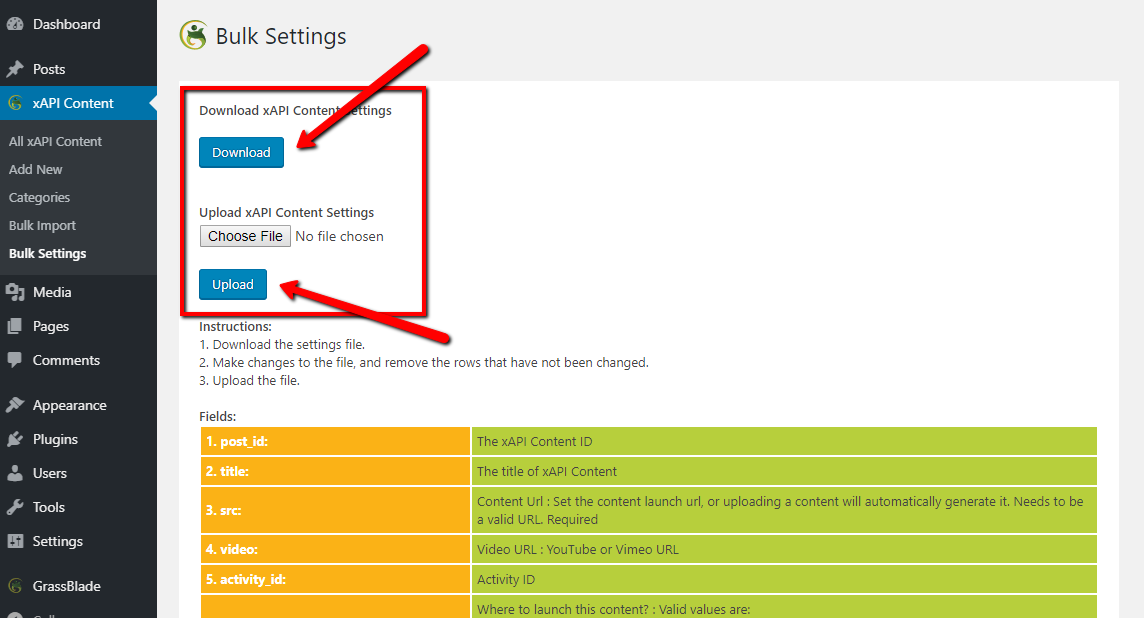 1. Downloading the settings of all xAPI Content
Go to: WP ADMIN > xAPI Content > Bulk Settings
Click on: Download
You will get a CSV file with all the settings. The file can be open using Excel, Numbers or any software that supports CSV file.
2. Upload xAPI Content settings:
Download the settings file as mentioned in step 1 above.
Make changes to the file as required. You can remove the rows in which you have not made changes.
Click on: "Choose file" and select the updated CSV file.
Click "Upload" and the changes will be done, you will also see a table showing a summary of changes.
If you're getting any error while uploading or downloading the content please refer to the Error While Uploading Content page.