Want to upload or use YouTube, Vimeo or other video formats as xAPI Content? You can do it, by uploading or using URL of the video in Grassblade xAPI Companion.
You can upload or add the following multimedia content:
YouTube
Vimeo
Wistia
MP4
HLS (.m3u8)
MPEG Dash (.mpd), and
MP3
It will work as xAPI content and you can get advanced video tracking to analyse user behaviour.
To add video or audio as xAPI Content, follow the given steps:
Step 1:
Copy video or audio URL from the source, if you want to use URL.
Step 2:
Go to WordPress dashboard > xAPI Content > Add New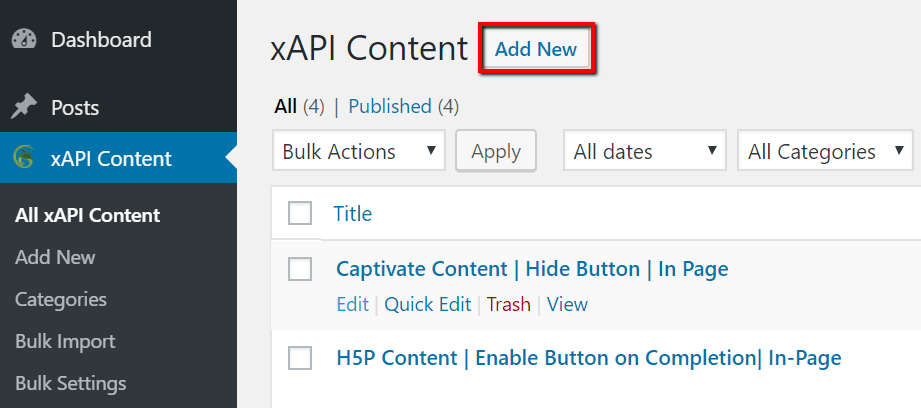 Step 3:
Scroll down to xAPI Content Details section, Select Video Tab.
Step 4:
Select Choose file option to upload the video file or paste URL in the Video URL input box.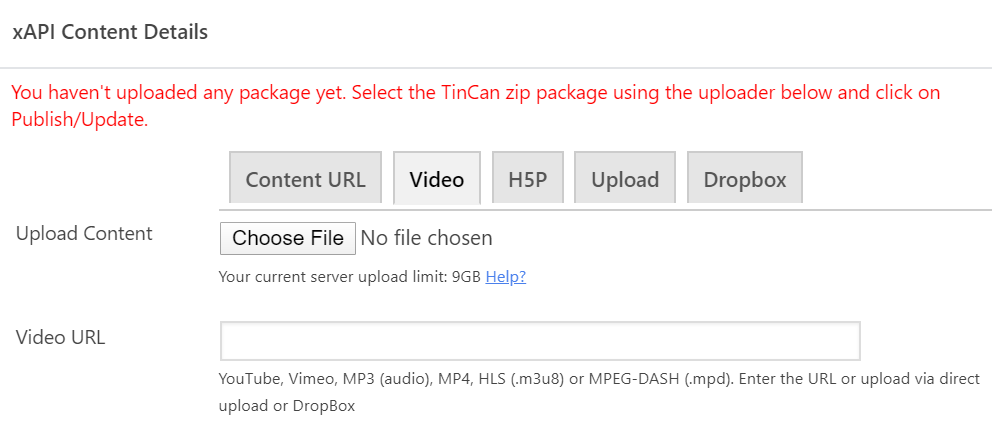 You can add a minimum passing percentage to set completion criteria for less than 100 percent. The default is 100 percent.

Note: The percentage will only work for videos directly to GrassBlade xAPI Content. It will not work for videos in H5P, SCORM, xAPI or cmi5 zip packages.
Step 5:
In Override global settings, do the following recommended settings.
Videos are responsive and have a fixed aspect ratio, so let's say you have used YouTube video which has a 16:9 (or 1.7777) aspect ratio. Your settings would be:
Lock Aspect Ratio: Checked.

(clicking

16:9

will automatically set height based on width.)

Width: 100%
Height: 56.25%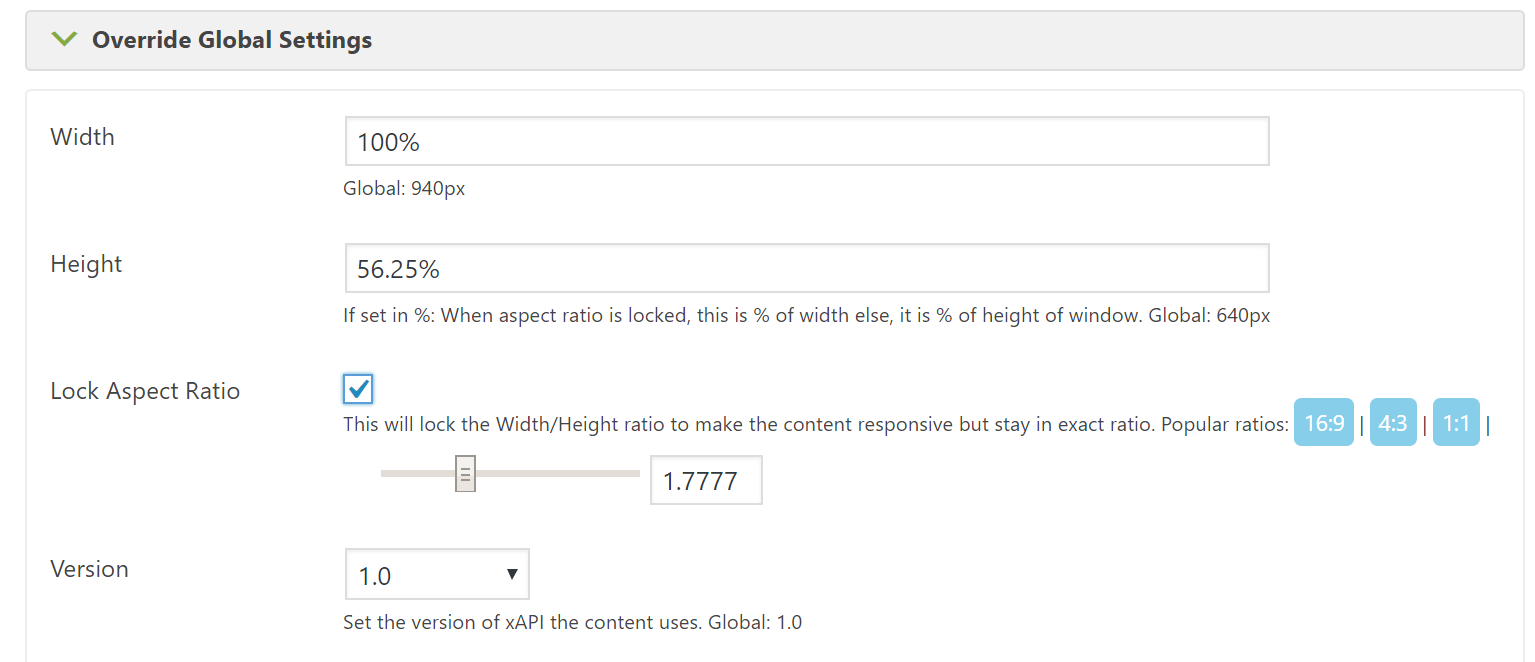 Based on your UI and preference, you can change the Width/Height in the same ratio.
Learn More: UI and Responsive Content Settings

Step 6: Click Update to publish your video.
If you're facing any problems while using video content, feel free to contact us.
Next Steps: