You can change your email id from My Account page. This will change your account email id as well as license email id.
After changing the email id, you will need to update it in all products you have added it.
Follow these steps
Step 1:
Go to the Account Details page, login if you're not already.
Step 2:
Change any information you would like to update.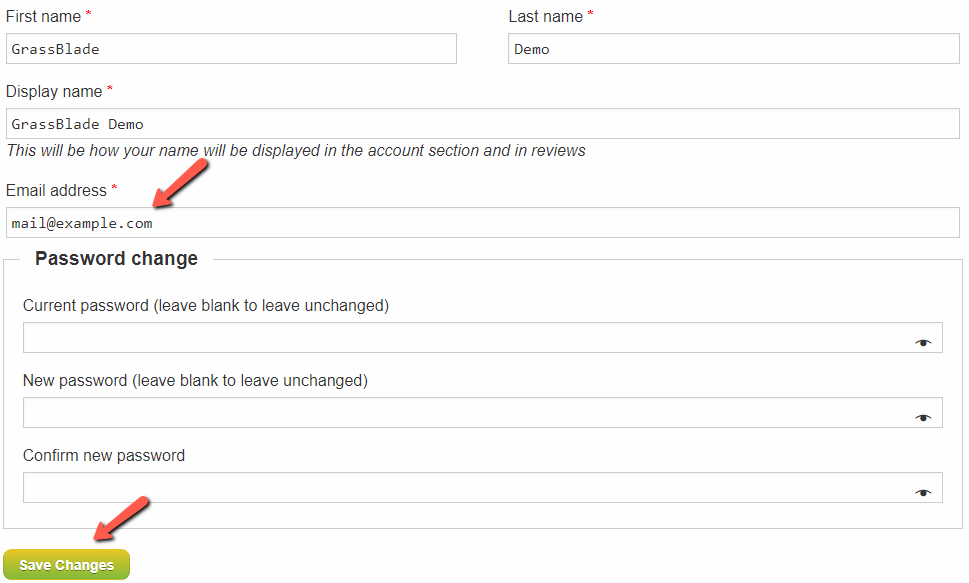 Step 3:
Click the Save Changes button.
Step 4:
Update latest license details in GrassBlade xAPI Companion and GrassBlade LRS.
You're all done.