With GrassBlade xAPI Companion v6.0, you can use user roles available in WordPress to filter the reports. This option is available only for users with administrator roles.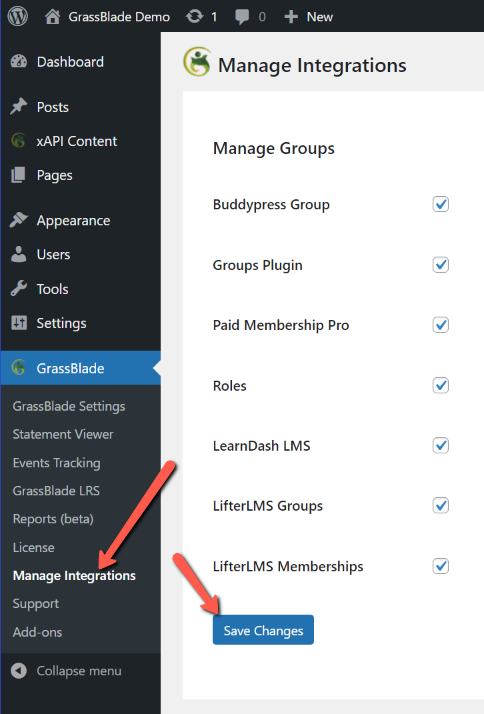 Enable Roles Groups
Please follow the steps given below to enable the Roles option for reports.
Step 1:
Go to WordPress Dashboard > GrassBlade > Manage Integrations
Step 2:
Check the Roles box and click the Save Changes button.
If you're facing any issues while using this feature, feel free to contact us.