To add previously uploaded xAPI Content on LifterLMS lesson and quiz follow these easy instructions page.
Follow the same process to add HTML5, xAPI, cmi5, SCORM, H5P & video content on LifterLMS.
For Lesson
Step 1:
Add a New lesson or start editing an existing lesson.
Step 2:
Click the (+) icon to add a new block and search for GrassBlade xAPI Companion blocks.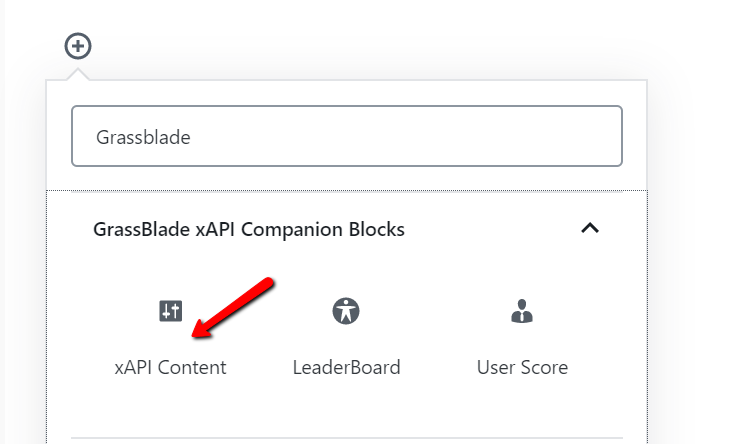 Step 3:
Select xAPI Content block and choose your content from the dropdown added in block settings (on the left).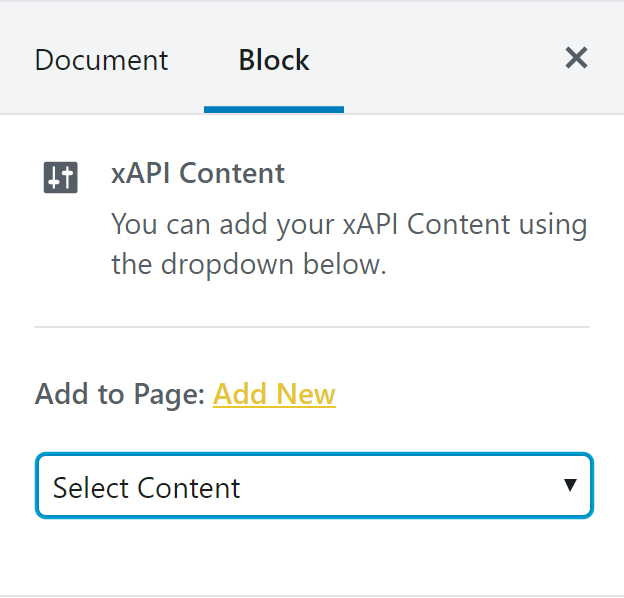 Step 4:
Click Publish button to save.
Learn More: Using uploaded content – Add on Post, Page, Lesson, or Quiz
For Quiz
Step 1:
Go to Builder to edit the course.
Step 2:
Add a Lesson and click on the (?) icon below the lesson name.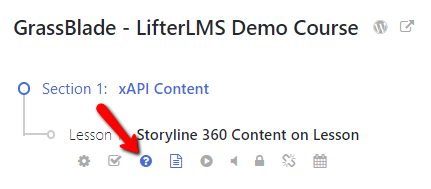 Step 3:
Click the Create New Quiz button.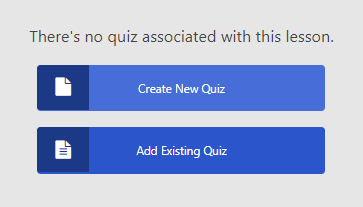 Step 4:
Use the dropdown to select your xAPI Content from the quiz editor on the left.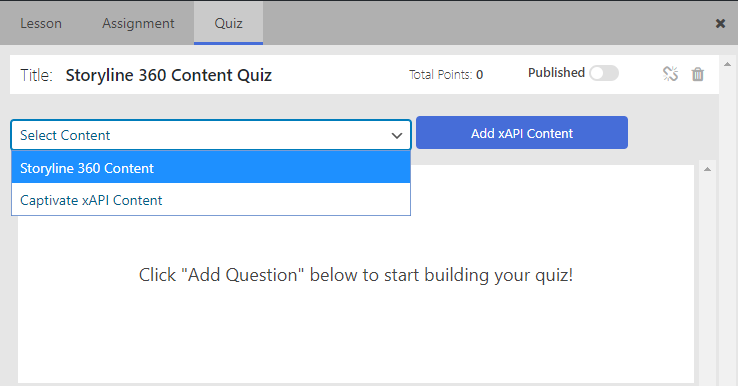 Step 5:
Now click the Add xAPI Content button to add and save it.
You have successfully added xAPI Content (xAPI, cmi5, SCORM & Video) on the LifterLMS lesson and quiz page.
If you're facing any issues while following these steps feel free to contact us.