Here is how to get the order invoice with taxes:
Step 1:
Login to your account.
Step 2:
Go to the Orders Page and click the View button.

Step 3:
On the order details page, click the BlueSnap Invoice link to get your invoice.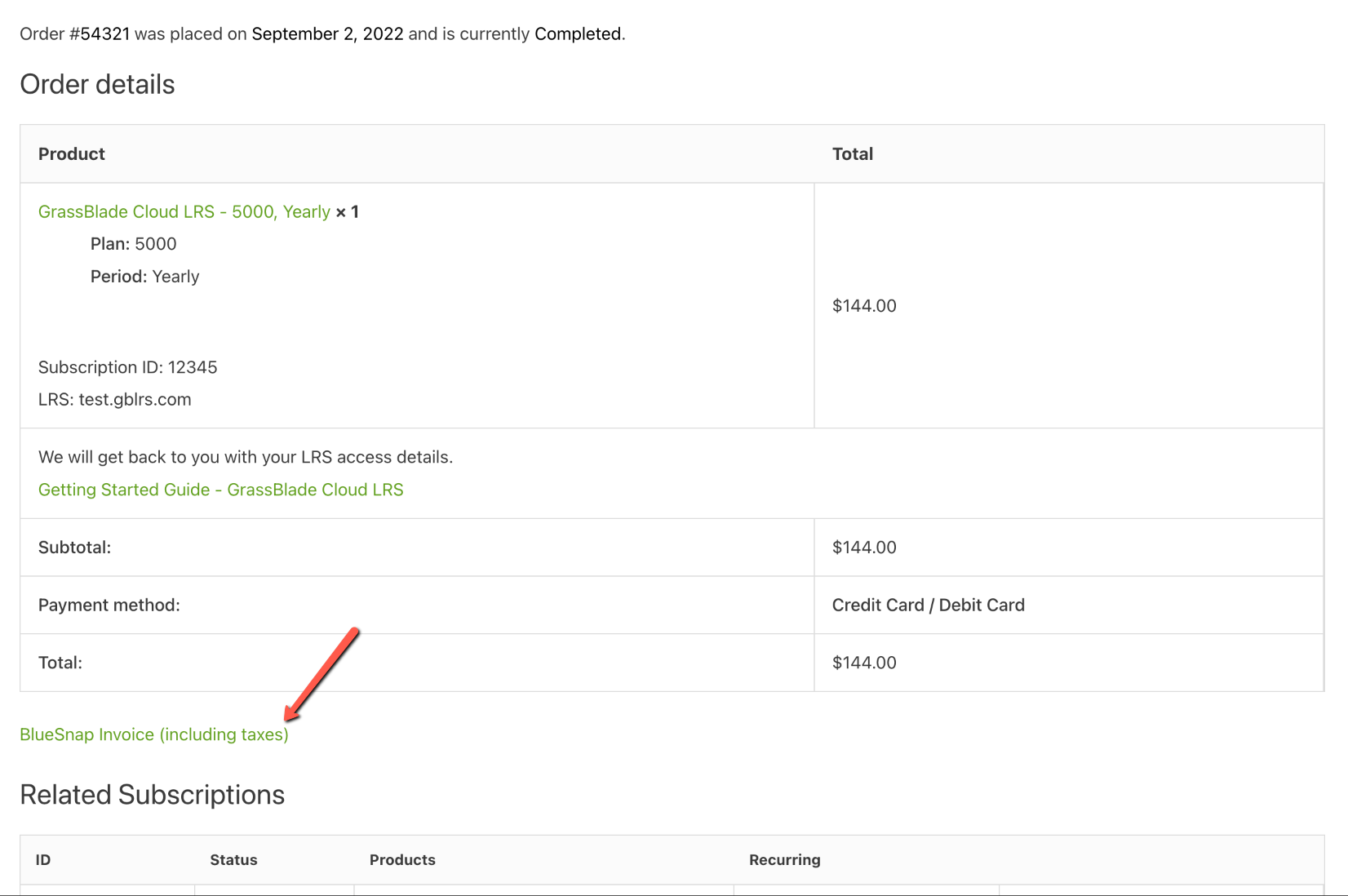 Updating information on the Invoice
If you want to update any information on the invoice generated by BlueSnap, like Tax ID, or Company Name. Please click here to contact BlueSnap via their support page.
Feel free to contact us if you're face any issues.