To install GrassBlade xAPI Companion plugin, follow these steps:
Installation Steps
Step 1:
Go to WordPress Dashboard > Plugins.
Step 2:
Click the Add New button.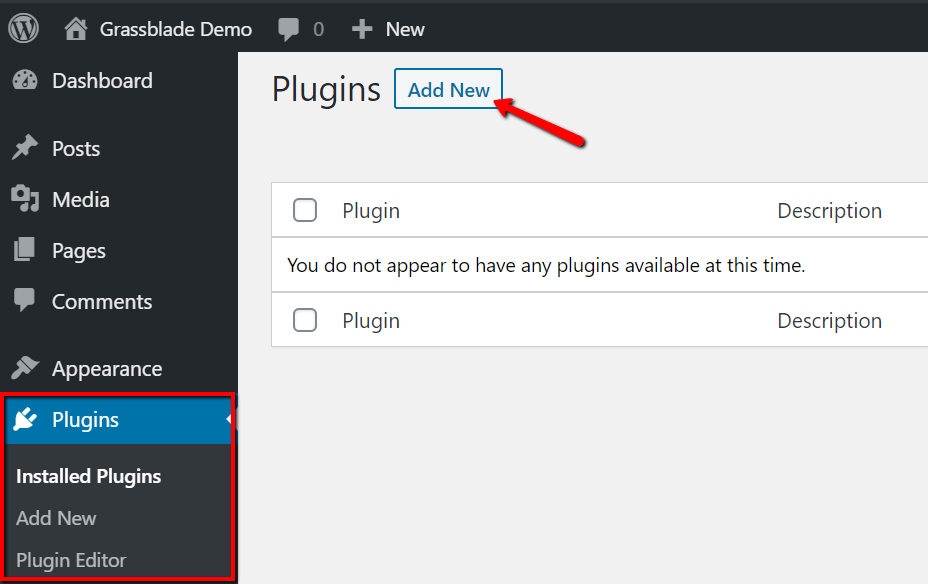 Step 3:
Now, click on the Upload Plugin button.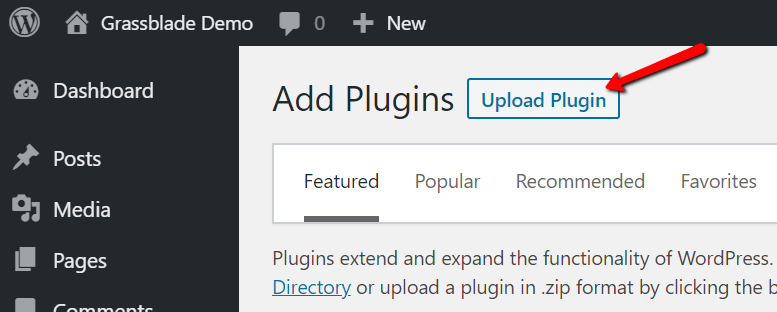 Step 4:
Click on the Choose File option and select GrassBlade xAPI Companion plugin .zip file. Once selected, click on the Install Now button.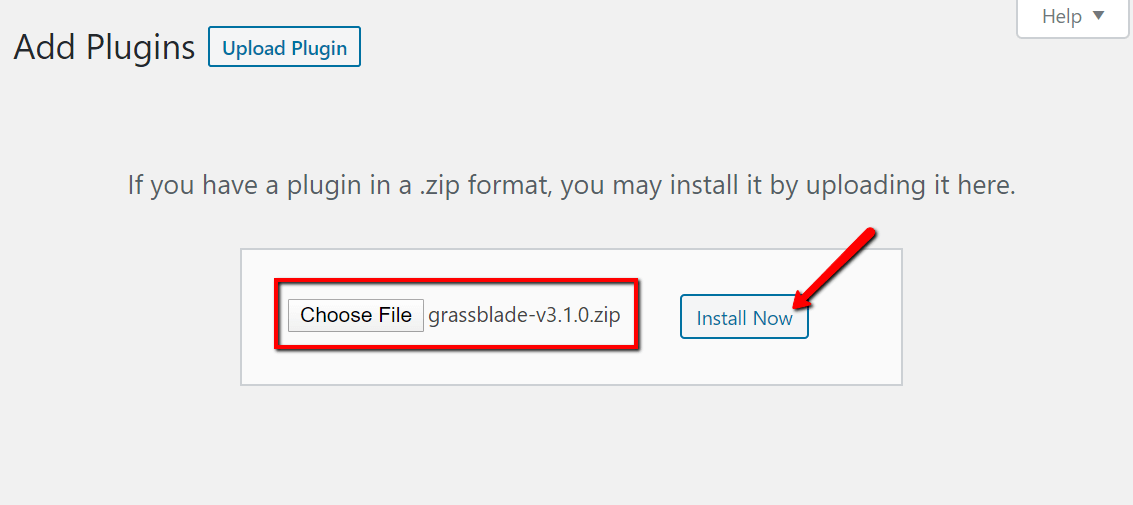 Step 5:
When the plugin is uploaded, click on Activate Plugin button.

GrassBlade xAPI Companion is successfully installed on your website. Let's activate the license to get automatic latest updates.
Activate License
Step 6:
Go to WordPress DashBoard > GrassBlade > License.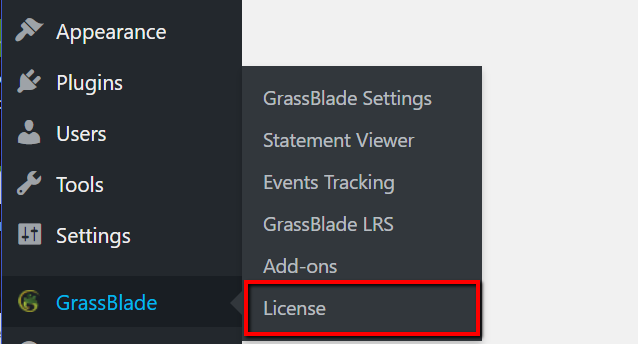 Step 7:
Enter your Email and License Key and click the Update License button to activate.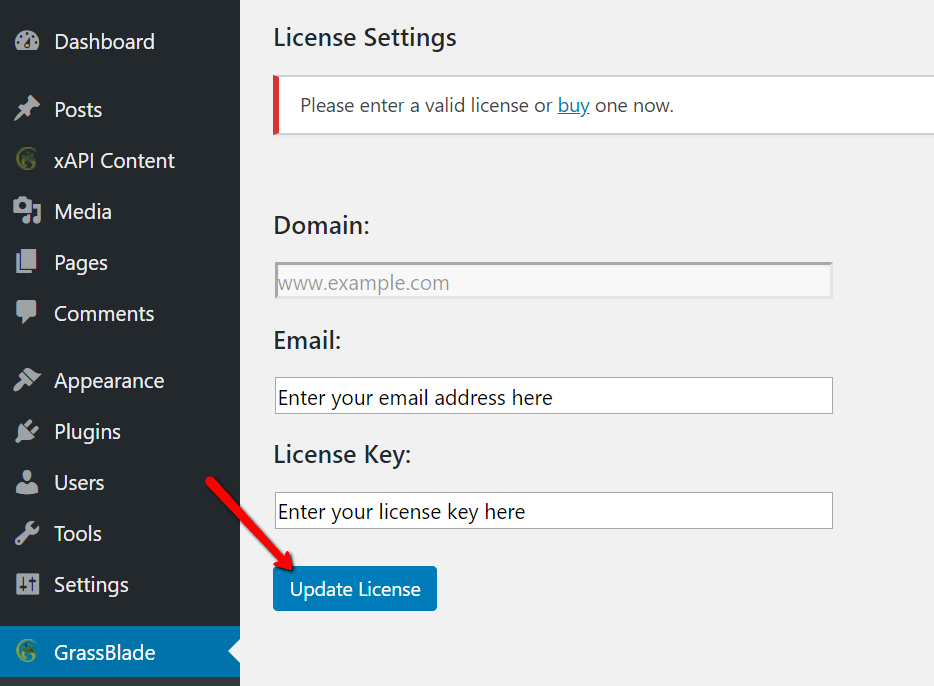 You're done! Enjoy using the GrassBlade xAPI Companion plugin.
Next Steps