To connect both tools you have to create API AuthToken, from GrassBlade LRS and enter it on GrassBlade xAPI Plugin installed on your WordPress site. Let's see step by step guide.
Generating AuthToken in LRS
Step 1: Login to your GrassBlade LRS dashboard. The URL will most likely be: https://<yourdomain>.com/grassblade-lrs/ or wherever you set it up during installation.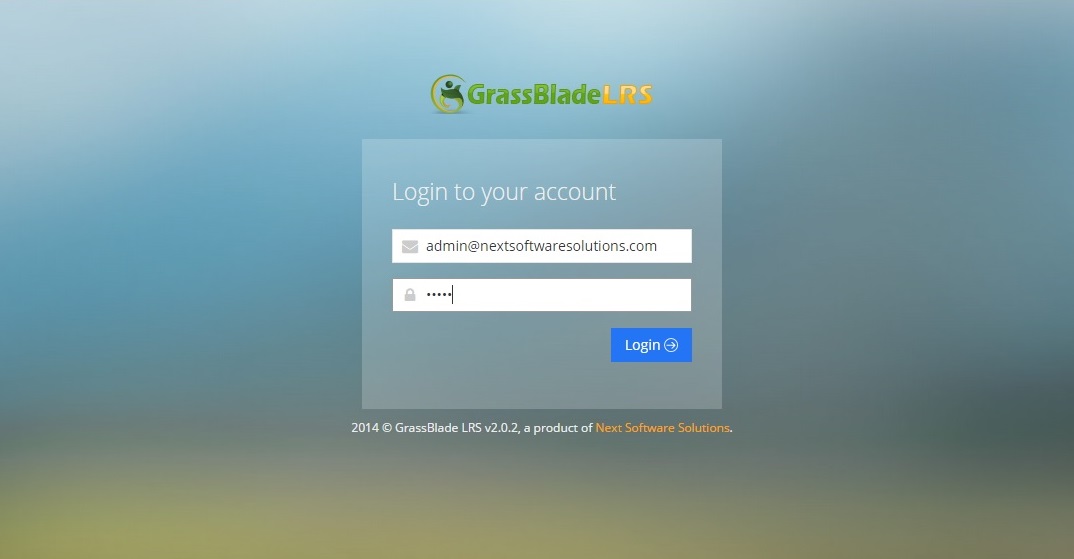 Step 2: Now Click on My Profile link on the top right corner.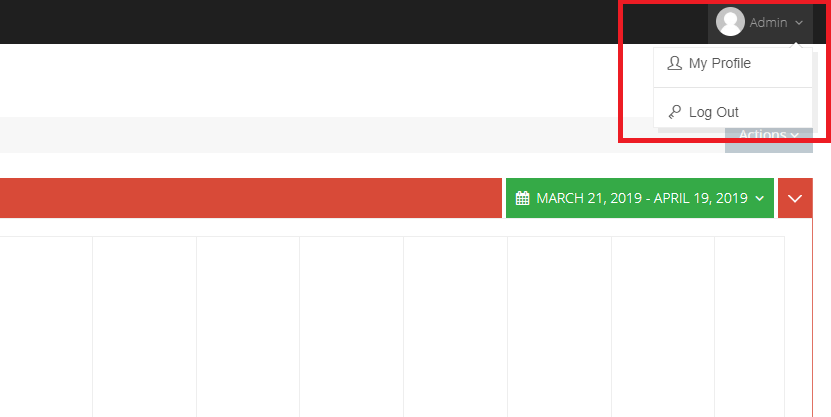 Step 3: Scroll down and click Add New Basic AuthToken. This will generate a new API user and password which is required to connect GrassBlade xAPI Companion plugin or any other xAPI based platform to the LRS.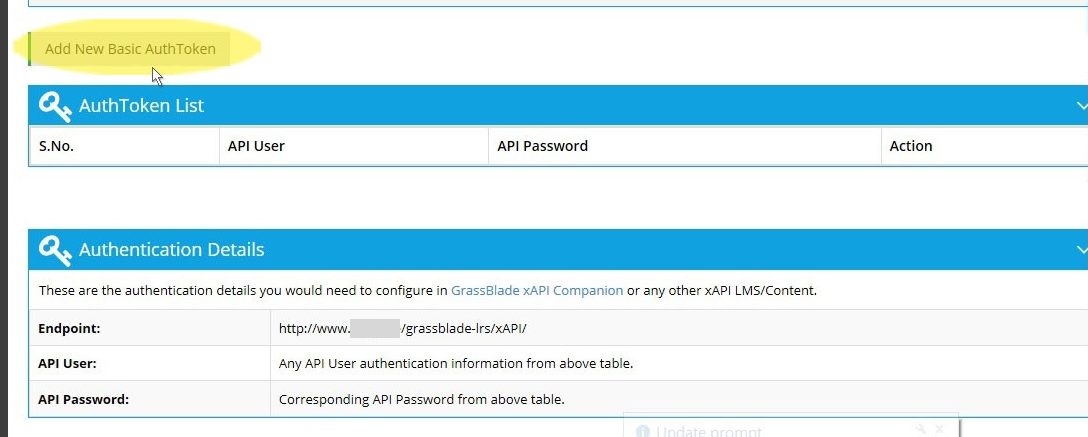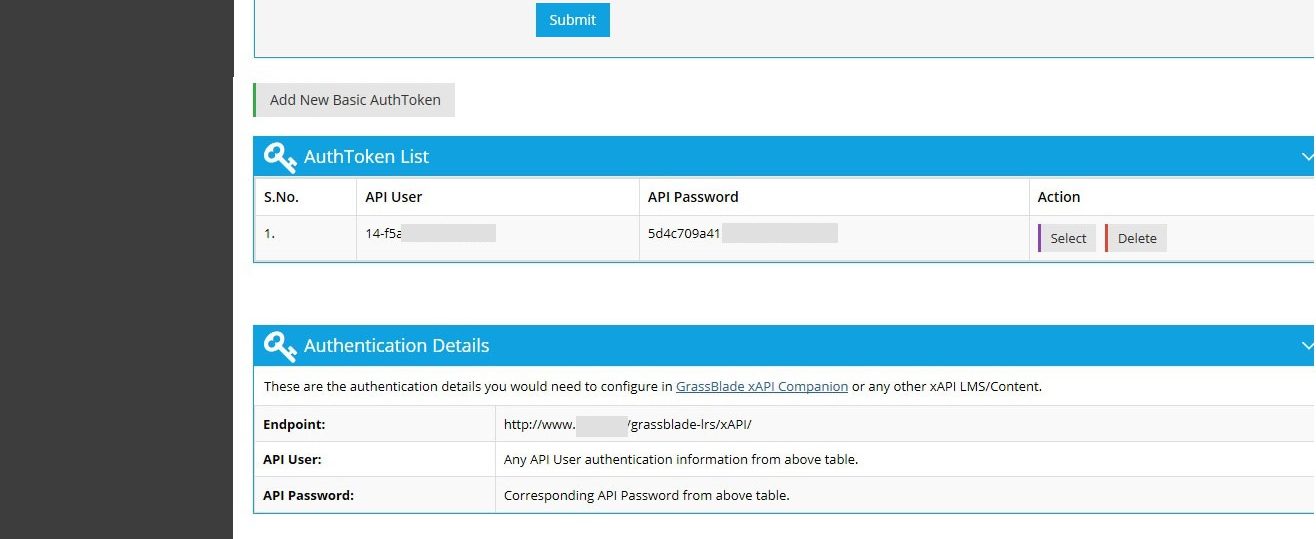 Configuring your LRS AuthToken in WordPress
Step 4: Now Login to your WordPress Dashboard.

Step 5: Click on GrassBlade. It will take you to the GrassBlade Settings page.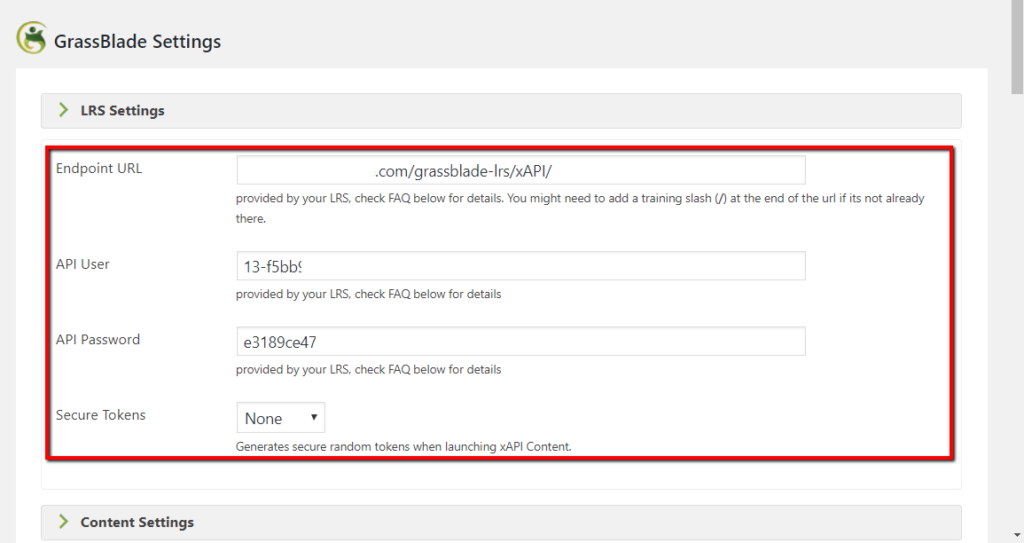 Step 6: Copy/Paste the Endpoint URL, API User and API Password from GrassBlade LRS, and save the settings.
Now your xAPI plugin is connected with LRS and you are ready to track and store xAPI statements data in your LRS. You can use the Authentication Details with any other xAPI plugin or platforms to start sending data to the LRS.
Connecting LRS with WordPress
This part of the integration will allow additional integration like Groups from LearnDash Groups to LRS. And getting Course, Lessons, xAPI Content, etc from WordPress to LRS for additional filtering and reporting.

Step 7: Go to GrassBlade LRS > Configure > Integrations > WordPress in your GrassBlade LRS and fill all three details and click Submit.
WordPress Site URL. (include http:// or https://)
Login User
Login Password
Make sure to your WordPress login details here. "User" value must be the username and not the email id. And the user should be either an admin user or better a user with connect_grassblade_lrs capability.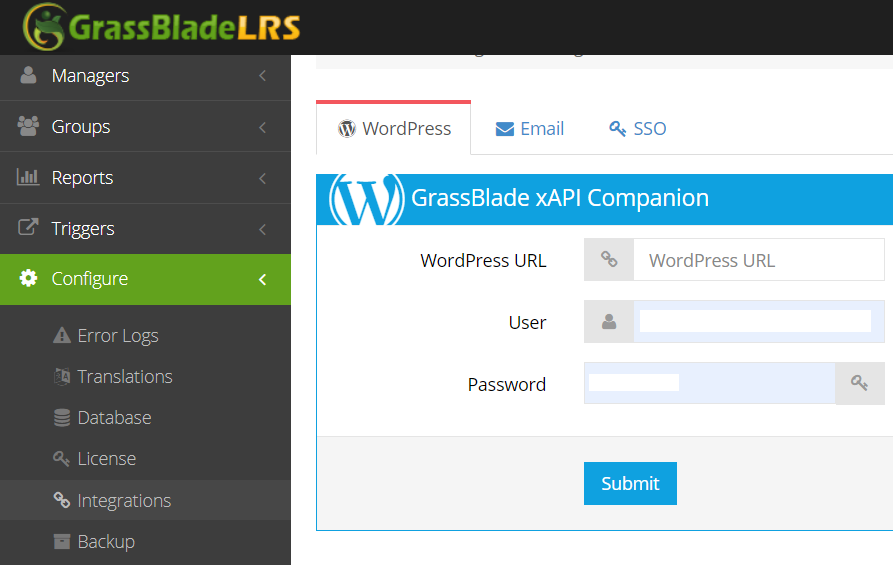 You will see a "Test" button after you save the details. Clicking the button will show if the connection was successful.
Note: If you also want to enable Completion Tracking, please refer to this article: How to enable Completion Tracking?
To learn, How to publish course with GrassBlade xAPI Plugin, Read How to upload Course via GrassBlade xAPI plugin?
We hope you got this information useful, get in touch with us on Facebook and Twitter for more and regular updates.