GrassBlade Cloud LRS can now set language and time zone according to your requirements.
Coming soon in new version of on premise GrassBlade LRS.
GrassBlade Cloud LRS support 5 languages:
English
Chinese simplified
French
German
Portuguese
Follow the these steps:
Step 1:
Log in to your GrassBlade Cloud LRS.
Step 2:
Go to Configure > Settings > General and select your Language and Time Zone.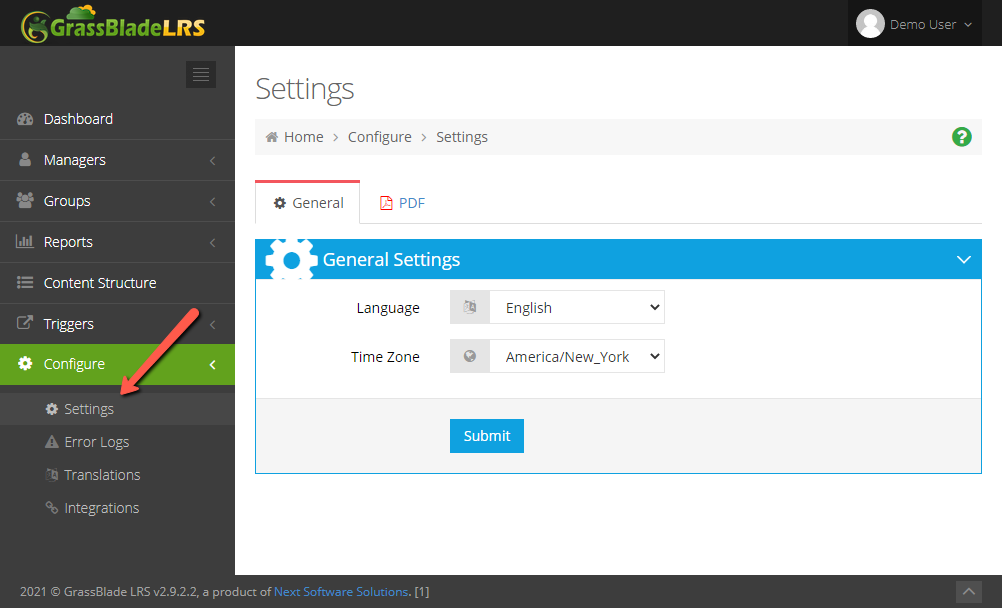 Step 3:
Click the Submit button to save settings.
We will try to add more languages and improve translations in future updates. If you're facing any issues while using this feature feel free to contact us.