To block LearnDash LMS lesson progression for Offline or Webinar Activity, you need to create xAPI Content without content URL and enable the Completion Tracking with Completion Type settings. Follow these steps to get it done.
Create xAPI Content
Step 1:
Go to WordPress Dashboard > xAPI Content > Add New.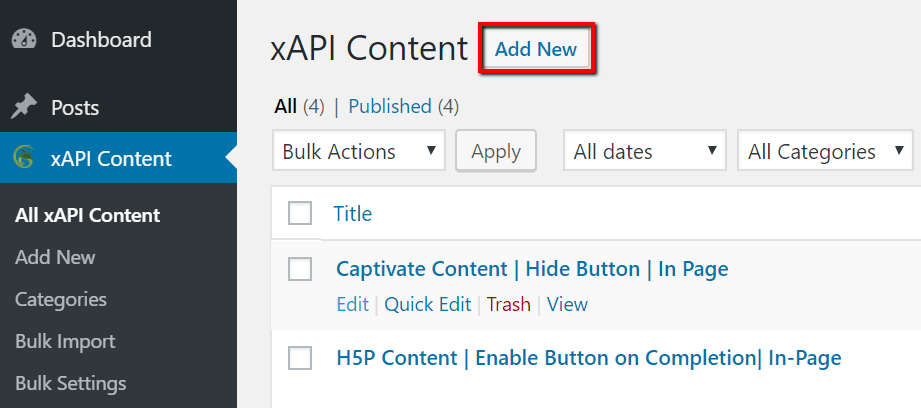 Step 2:
Enter a suitable title for the content and scroll to xAPI Content Details sections.
Step 3:
Select the Content URL tab and click the "Click Here" link to generate an Activity ID for the content.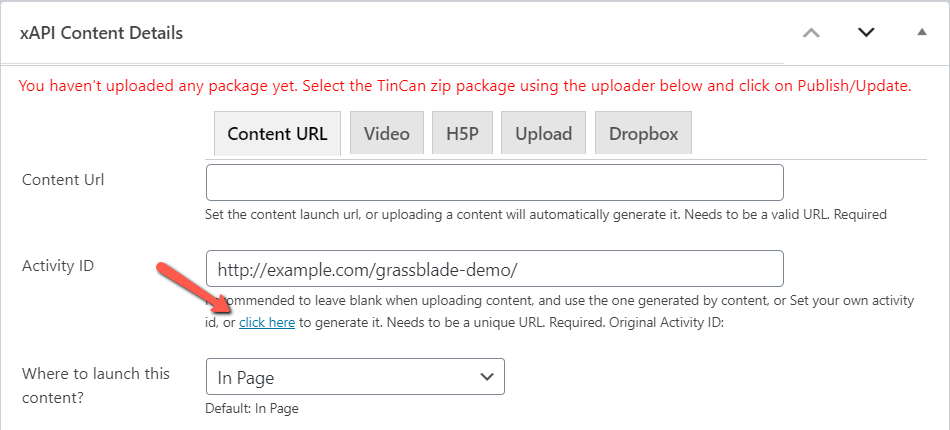 Step 4:
Check the Completion Tracking box.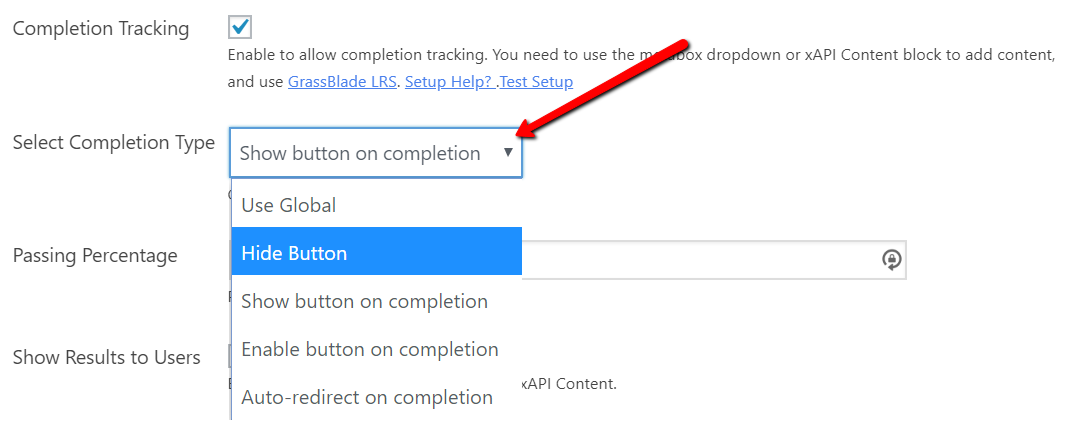 Step 5:
Select Completion Type to control the behavior of the Mark Complete button.
Step 6:
Click the Publish button to save the content.
Add xAPI Content to Lesson
There are 3 ways to add content on any WordPress page.
Gutenberg Block
Metabox
Shortcode [Not Recommended]
Follow this article: Adding Content on any Page, Post, Lesson, Topic, and Quiz page.
Add Webinar to Lesson
There are several Webinar Tools available in the market that offers different options, with different settings. So you can check with your tool support team to learn more about embed options they offer.
Most likely you will get:
iframe embed HTML code.
Button to Join or Link to join the webinar.
Manual Bulk Completion
To bulk complete course steps for users, follow this process.
Learn More:
If you're facing any issues while using this feature, feel free to contact us.