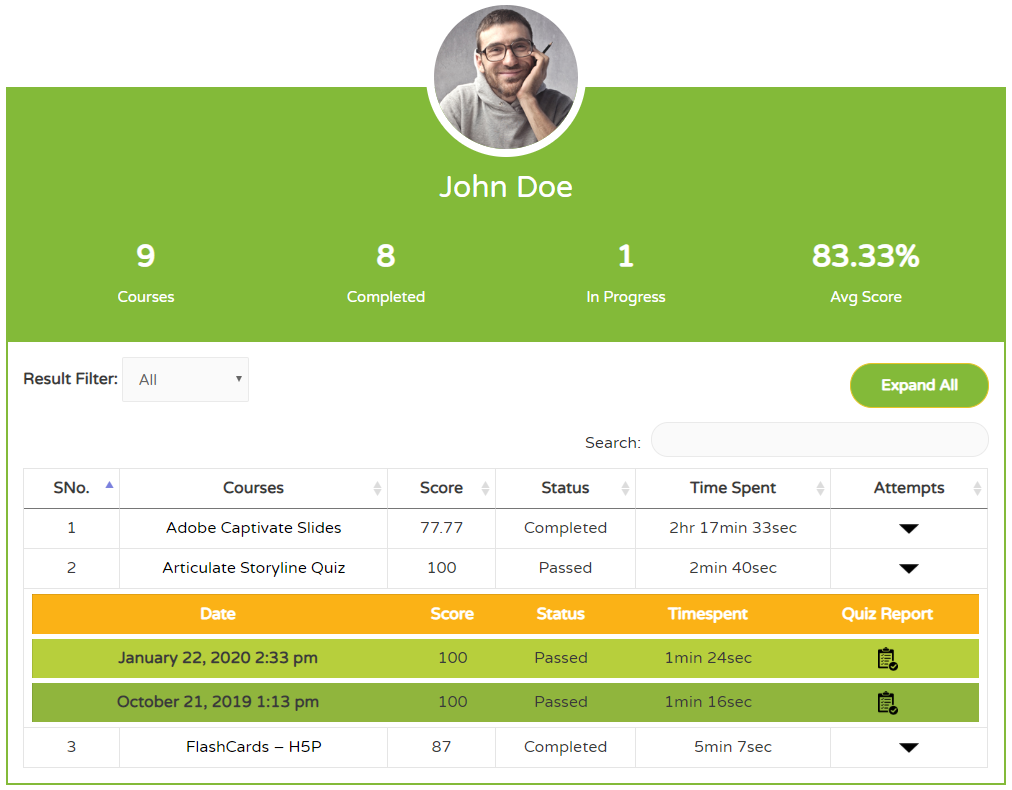 You can show the User Report with available Gutenberg block or shortcode. To check user report of any user in the WordPress Dashboard click here.
User Report block
Step 1:
Create a New Page, give it a name of your choice.
Step 2:
Click the (+) icon to add a block.
Step 3:
Search "GrassBlade" to see all the available block. Select the User Report block.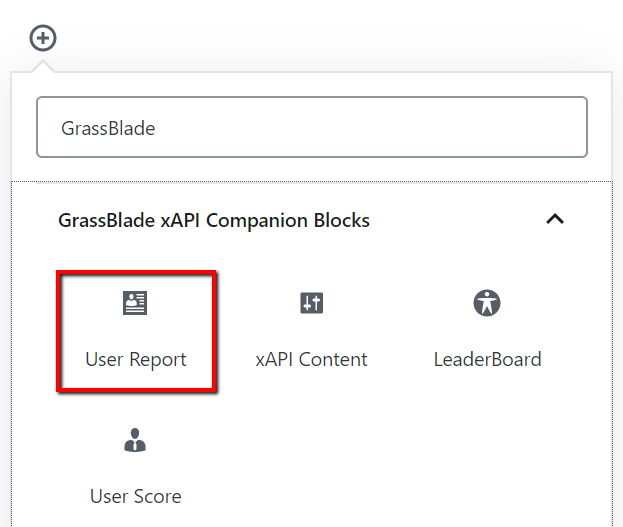 Step 4:
Change the background colour of the profile from the right side.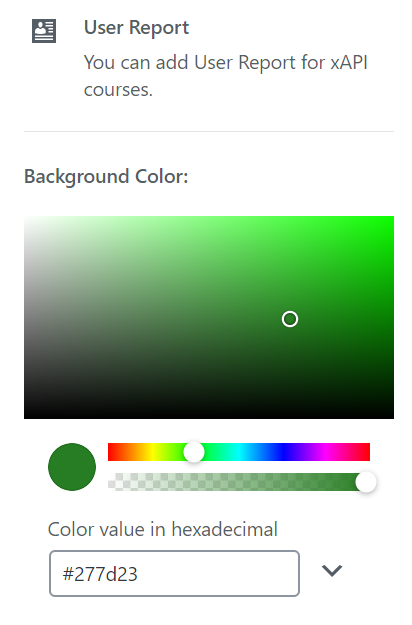 Step 5:
Publish to save and preview.
Shortcode
To show profile using shortcode, use this shortcode [gb_user_report] on classic editor.
Add bg_color attribute with your hex colour value to change the background colour.
Example: [gb_user_report bg_color = #000000]

You can add this shortcode on any page or post in WordPress, it will also work with any page builder.
For Admin
Admin users can check the User Report of any user in the WordPress dashboard.
Step 1:
Go to WordPress Dashboard > Users.
Step 2:
Click the User Report option to view the report of a particular user.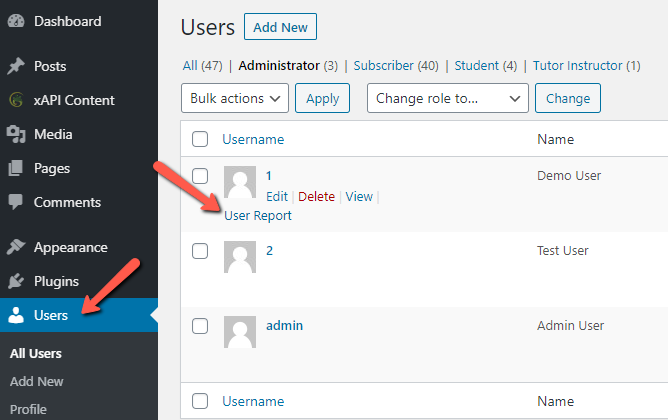 Customize Table Styles
To provide better control over the color option, we added an option to tables. This is option is available in GrassBlade xAPI Companion v4.0 and above.
Follow these steps to change table colors:
Step 1:
Go to WordPress Dashboard (wp-admin) > GrassBlade > GrassBlade Settings > Table Styles
Step 2:
Set color and click the update button to save the selection.
Change "Courses" Label
You can change the "Courses" label from here:
WP Dashboard > GrassBlade > GrassBlade Settings > Custom Label Settings > User Report Courses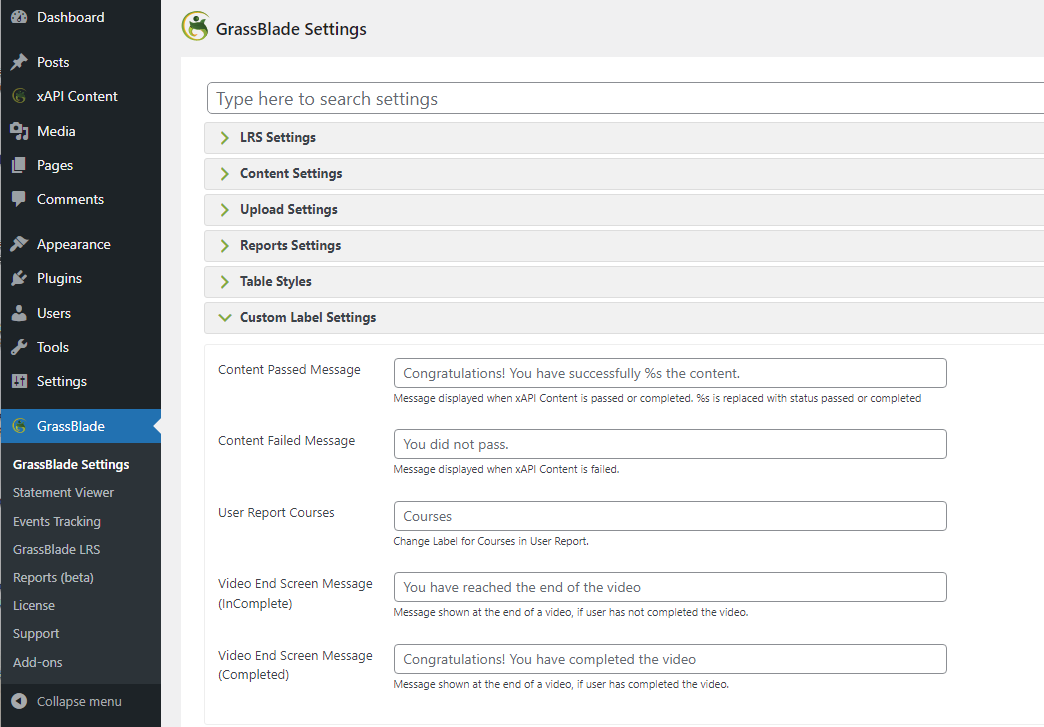 If you're facing any issues while adding or checking reports from the WordPress dashboard, feel free to contact us.