Want to manually bulk "Mark Complete" LearnDash courses, lessons, topics and quizzes from WordPress backend? Then this LearnDash add-on is for you.
Manual Completions for LearnDash add-on provides a very simple interface to check completion as well as manually mark lessons, topics and quizzes as complete. Download Now
You can use it for single completions as well as for bulk completions of hundreds of users.
To use this plugin you need these two plugins:
Manual Completion for LearnDash also supports CSV file upload with user_id, course_id, lesson_id, topic_id, quiz_id columns. To quickly list all the completions, and then process them in bulk in any order you want.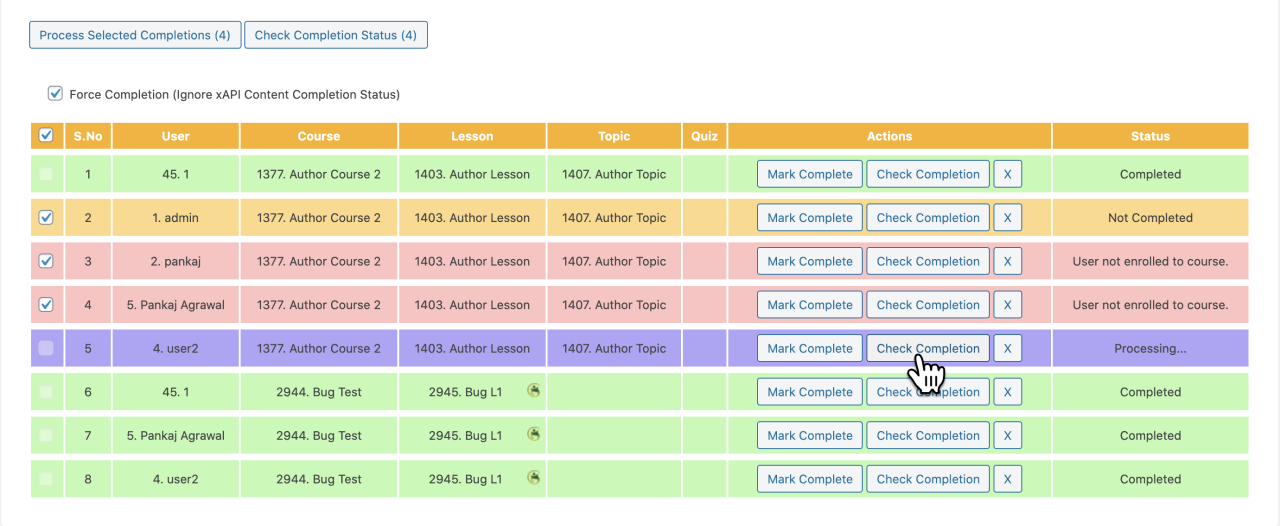 It can also bypass completions blocked by GrassBlade xAPI Companion for xAPI Contents.
All the completions will be reported to the LearnDash native reports and to the GrassBlade Cloud LRS or any other LRS connect with GrassBlade xAPI Companion.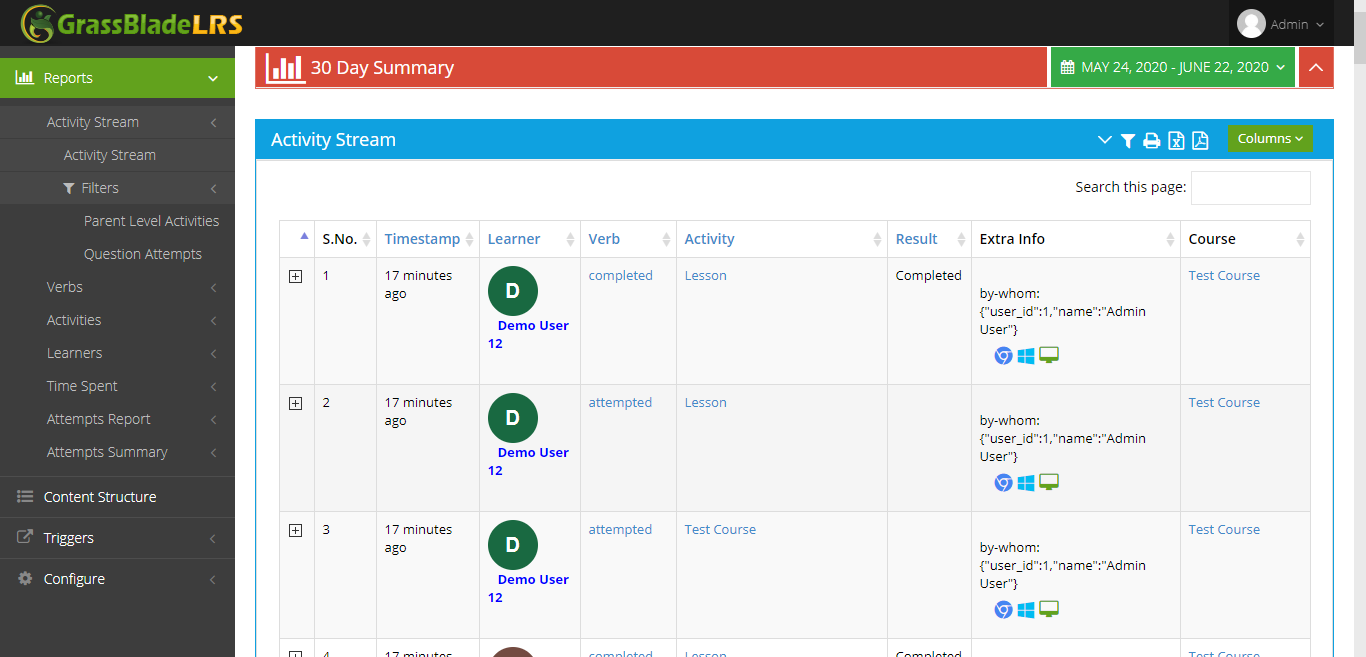 Initially, we built it to help one of our clients, but later we thought to add some more features and release it for public usage. We hope you will find this plugin useful.
Feel free to contact us, if you're facing any problems while using this plugin. For more latest and quick updates follow us on Facebook, Twitter, LinkedIn and YouTube.