The eLearning world is changing constantly and coming up with lots of new things. We are living in such a world, where anybody can learn from anywhere and anytime.
We always intend to provide the best content to make training easy. But we also fear, which experiment will work better and impact the learning process.
Today, learners need 360-degree learning content. We have to focus on the needs and presence of the learner and create a 360-degree learning environment.
These 5 eLearning methods can help you in creating such an environment.
Blended Learning
Mobile Learning
Social Learning
Simulations
Game-based Learning
If you apply these methods in your training program, it will create a 360-degree learning environment.
Read More: 4 eLearning Standards, Every eLearning Evangelist Must Know
Let's check and learn every method in this simple infographics.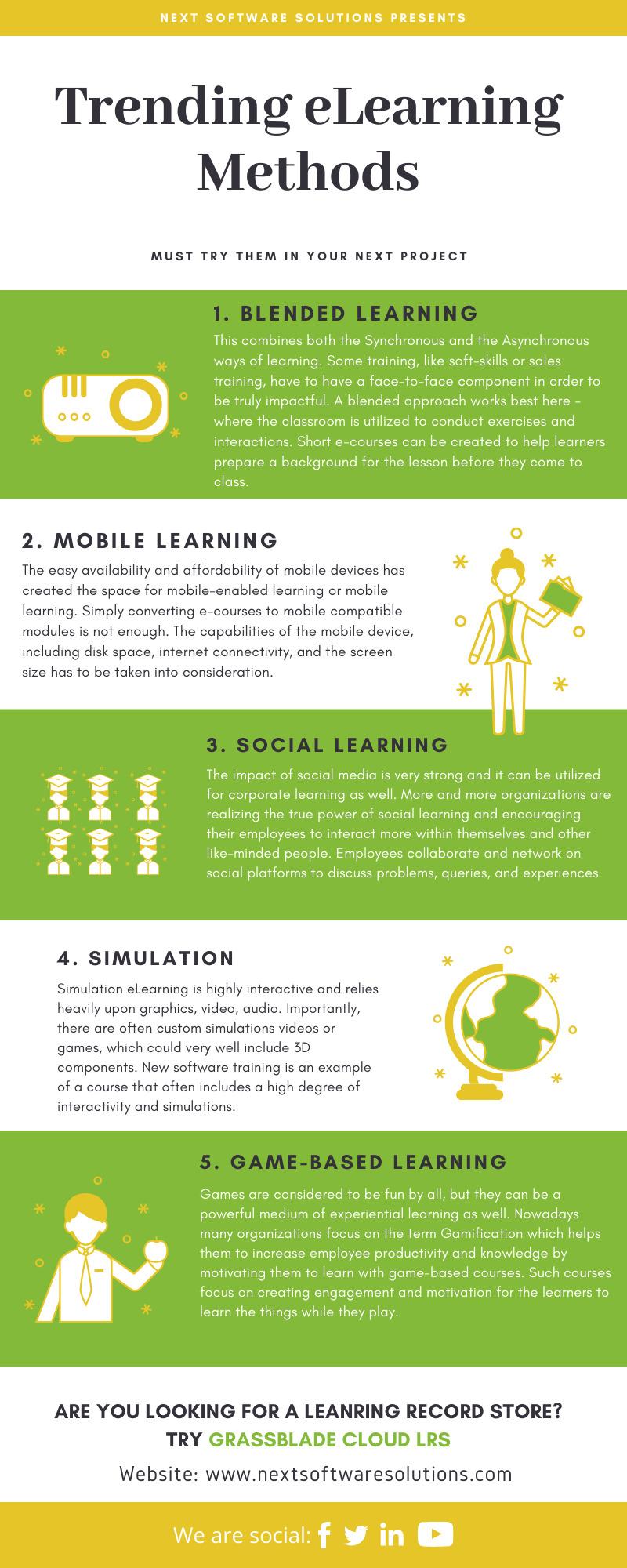 Conclusion
Apply these eLearning Methods in your next eLearning training content. I'm sure your learner will it useful and it will improve their learning capability.
We hope you find this information useful, please follow on Facebook, Twitter, LinkedIn, and YouTube.