We're thrilled to announce the latest version of on-premise GrassBlade LRS with tons of improvements, bug fixes, and some useful features. If you're a GrassBlade Cloud LRS user, all these features are already available for you. In this article, I'm sharing what's new in this GrassBlade LRS update?
Learn more: How to update GrassBlade LRS?
Video Reports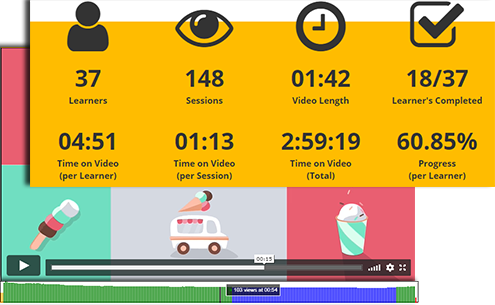 To provide some useful information about video performance, we added a new video report along with an individual video attempt heatmap. With this extended version of the video report, you can get a deep insight into the overall performance of a video lesson.
Learn more: Advanced Video Reports
Improved WordPress Integration
To streamline the WordPress integration process, we added an option to auto-configuration of auth token to WordPress and generate common triggers in just one click.
Required: GrassBlade xAPI Companion v3.2.5+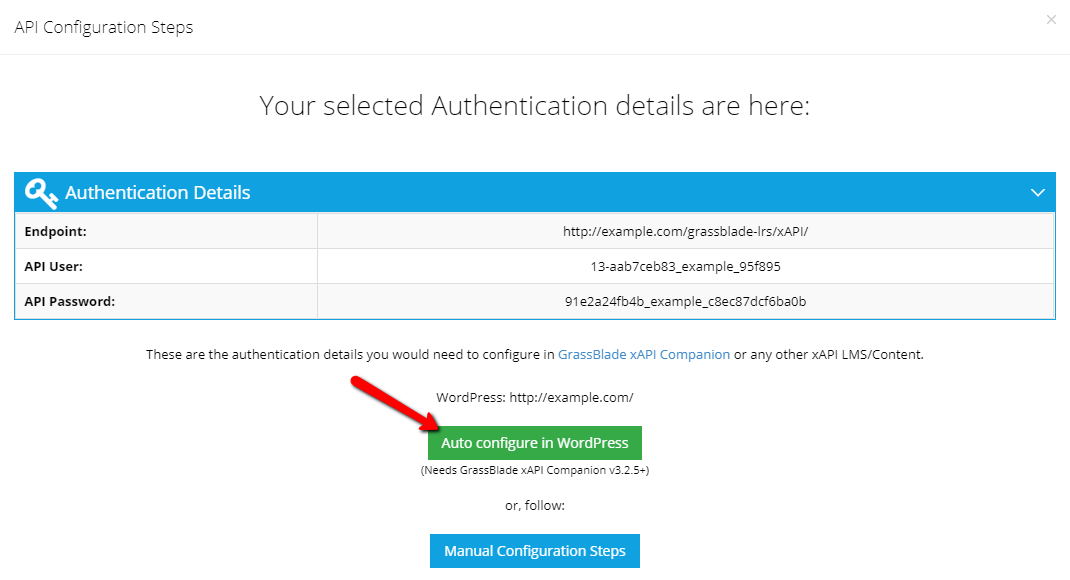 AuthToken
Now, when a user generates an AuthToken credential, they will be asked to "Autoconfigure in WordPress". If your WordPress is connected, then you will be redirected to WordPress Admin with new credentials copied into GrassBlade settings. Just click the update button to save.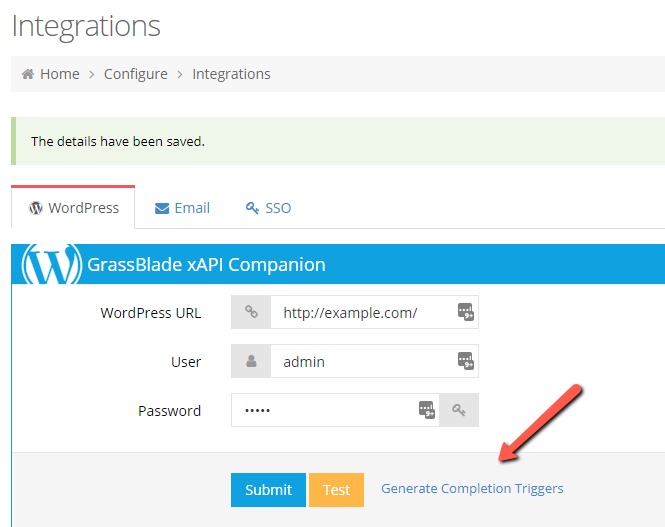 Generate Triggers
Once you submit credentials in the WordPress integration form, you will get a link to generate common triggers automatically. Try this feature from GrassBlade LRS integration settings (Configure > Integration > WordPress).
Time zone, Language & PDF Font Settings
With this update, we added some essential settings to let you customize LRS according to your requirements. Now you can set Time zone, Language (beta) and PDF report fonts.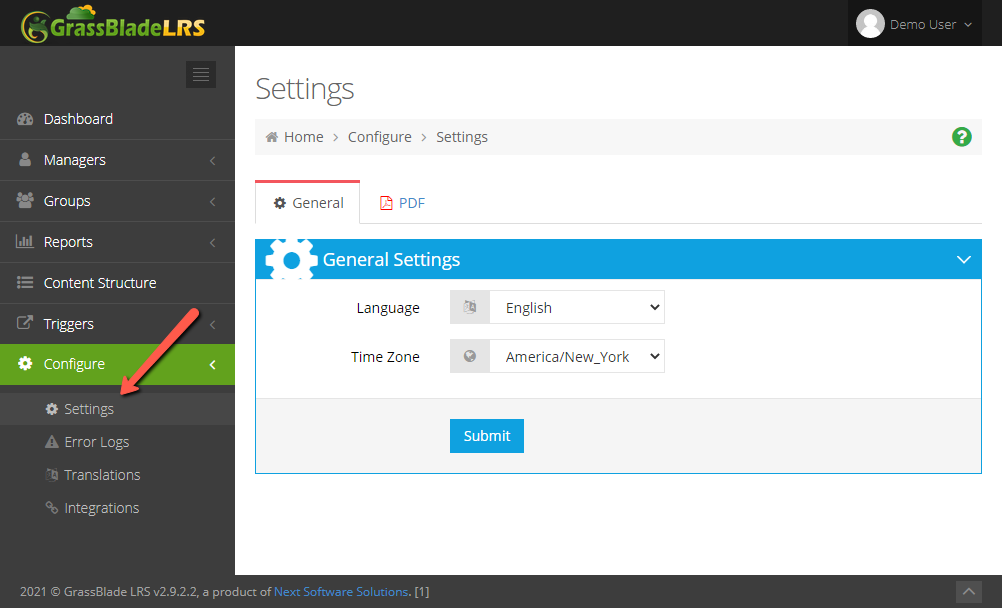 Find these settings here: GrassBlade LRS > Configure > Settings
Available Languages
English
Chinese Simplified
French
German
Portuguese
Browser & Device Information
After upgrading to this version of GrassBlade LRS, you can check the tech stack of your learners as extra information. You can see information related to
Device (Mobile Phone, PC, Tablet)
Operating System (macOS, iOS, Android, or Windows)
Browser (Internet Explorer, Chrome Firefox, or any other)
With this information, you can optimize your content according to your learner's gadgets.
We also fixed several bugs and improved the codebase to achieve better performance. In addition, keep an eye out for future updates where we will be making improvements and add some highly requested features to GrassBlade LRS.