We're super excited to start our year with GrassBlade xAPI Companion v.5.1 update. In this update, we're making some very useful changes in the Reports feature, that will allow you to control the access of information for user roles.
Along with GrassBlade xAPI Companion, we made some necessary changes in the Experience API for LifterLMS addon to accommodate these changes for LifterLMS users as well.
Let's see what we got for you in this update.
LMS Administrator
Now you can create LMS admins who have access to all the GrassBlade Reports. Including all reports of:
All Courses
All Users
All Groups
Users with this features can access the reports from WordPress dashboard as well as on the frontend.
Reports on All Courses to
Till now, Group Leader role was able to see reports of all the courses by default. After this update, users with Group Leader roles will only see reports of their groups courses. If you want to keep doing it, please add their role in the Reports Setting called, "Report on all Courses to".
All xAPI Contents Reports – NO LMS
To make reports more accessible, we added an extra option called "All Contents". It allows admins to see Reports of xAPI Contents without any LMS. If you want to show "All Contents" option to other user roles then you can use this feature the above feature to add their user roles.
Experience API for LifterLMS v2.3
To enhance the reporting support for LifterLMS users, we allowed the access to the reports feature for the following user roles.
Group Leader
Membership Instructors
LMS Manager
To deeply understand which user roles have what level of permissions,
please take a look at the chart given on this article: Reports Settings and Permissions
Checkout complete details of this update in the change log.
What Next?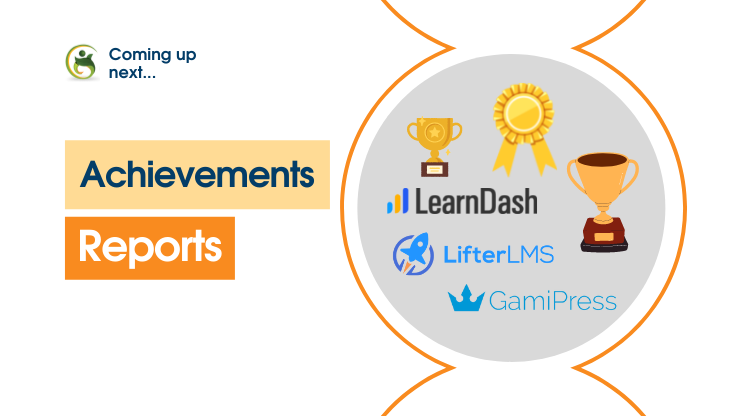 We are already working to provide you with strong reporting with good amount of data points that you can use to derive better learning conclusions. In our very first step, we are adding Achievements Reports.
It will work with:
LearnDash Achievements
LifterLMS Achievements
GamiPress Achievements
This is all about this update!
We hope you guys will find these changes useful. If you're facing any issues while using these features or have any suggestions or feedback feel free to contact us. For more latest and quick updates, you can join our Forum (Facebook Group), and follow us on Facebook, Twitter, LinkedIn and YouTube.